These days in North Carolina it's typically hot, hazy, and humid – no fun to shoot in, and certainly not the most pleasant looking either. Then it cools off by about 5-8 degrees (that's about all it takes), there's a light breeze and the clouds above get to moving a bit faster. While driving around running errands yesterday afternoon, I noticed it was going to be prime conditions for a good sunset. That afternoon we had a clear blue sky with quick-moving fluffy clouds. Despite being busy, I had seen this so rarely lately that I wasn't about to pass it up.
Naturally I lost track of time. Around 7:30 pm, I took a dinner break from developing the photos I shot at the Adore Boutique in Raleigh,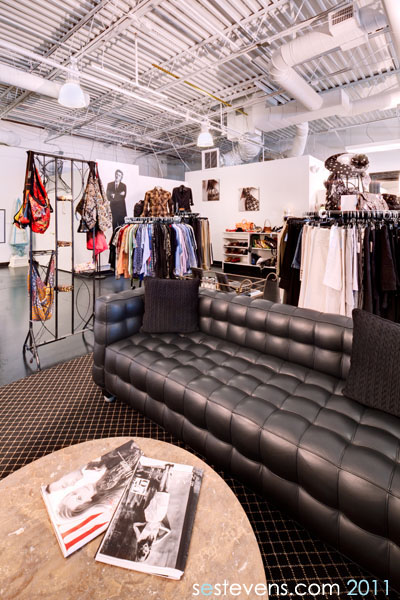 stepped outside and saw I was going to miss the window pretty soon. So I hightailed it to the Boylan Bridge area in downtown Raleigh to photograph the silo.
Those who have been following me very closely know I've been toying with this silo off and on for the last year. Different views, different angles, different processing techniques. It started with this image in June 2010 near 7:45 pm.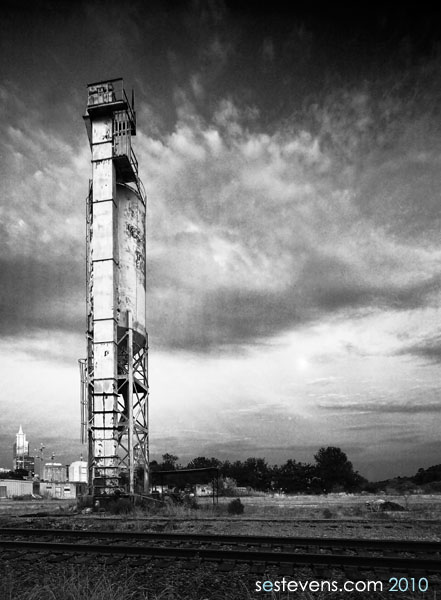 I was showing this photo to a group of photographers when one of them astutely observed – "What are those lines?"
What?
"Those vertical lines. See it? What are those?"
Sonuva…
I had no CLUE what happened. I was really pissed off at myself. Where I think I messed up is running it through some third-party noise reducing software. When I got home that evening, I immediately got rid of of that software and bought Adobe Lightroom. Since then, I've been desperately seeking to capture a silo photo to replace the original image.
I went back earlier this year in March near 6:30 pm.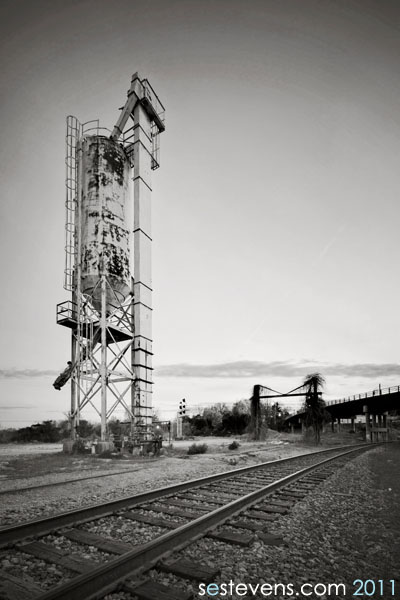 Though it had the low-contrast bleak look I enjoy using with much of my industrial depictions, it didn't have the high-contrast pop I was looking to achieve at this specific location. Thankfully last night at 7:35 pm was more agreeable.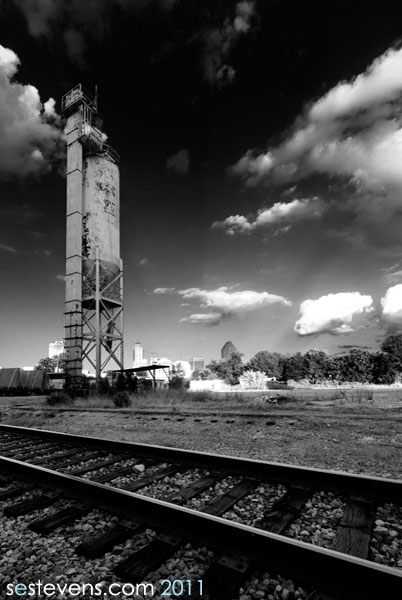 Rocket (2011)
Then I turned around and was like…"Huh" Thirty minutes later, I made my first attempt to portray behind the Boylan Street Bridge in color.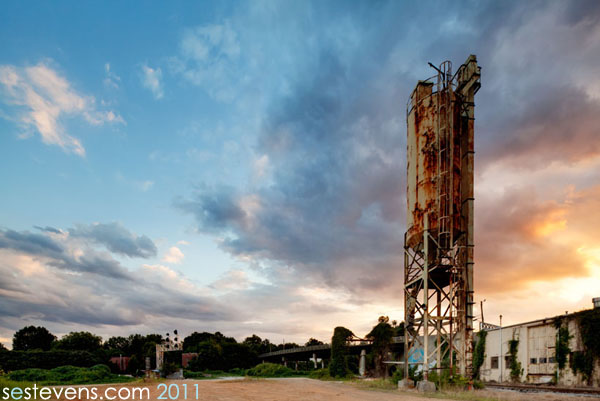 Colors Over Boylan (2011)
Then I went home and got back to work.
Okay, that's the quickest turnaround time you're ever getting from me, trust me, this won't be habit forming. 😛