Say it aloud with me, okay? This is the (deep breath) Alamance Community College Advanced Applied Technology Center. There – we did it. From now on, let's just call it the AATC. Once again, I had the distinct pleasure and fun to work with Little on this nifty corner of academia in Graham, North Carolina.
Here's an overall of the AATC at night. It's basically warehouse infrastructure with modern structural cues and cladding, not to mention a nifty color palette.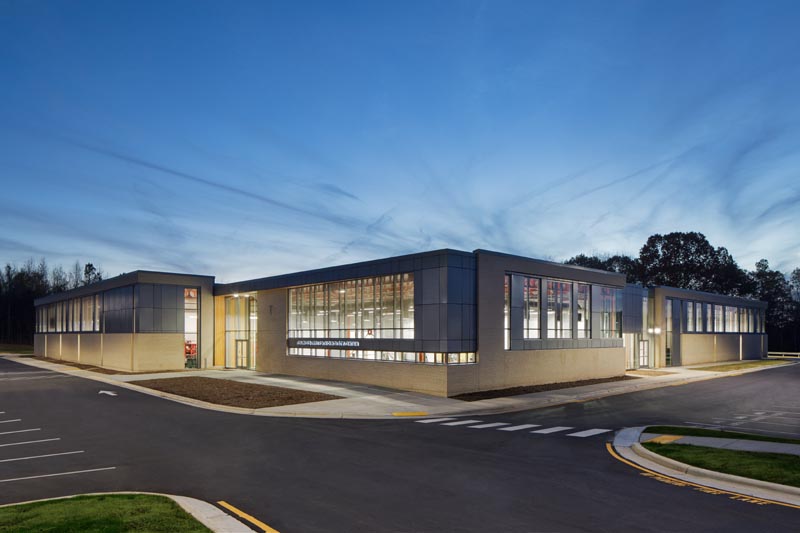 Transparency is given importance not only between exterior and interior but between circulation and programmed spaces. Long-span cellular beams play a prominent role in the building's architectural identity, exposed and painted orange contrasting visibly with the steel deck above.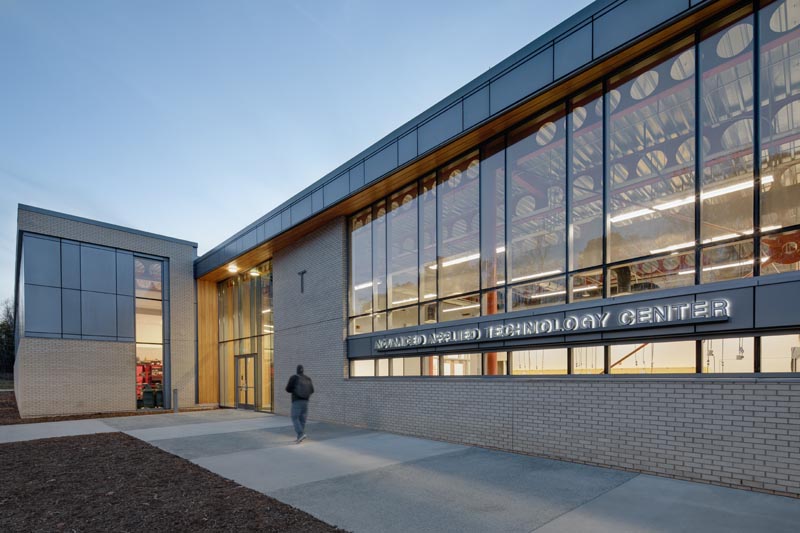 Whereas transparency revealing interior program takes prevalence at night, the rhythm and patterning of the exterior broadcasts most clearly during daylight.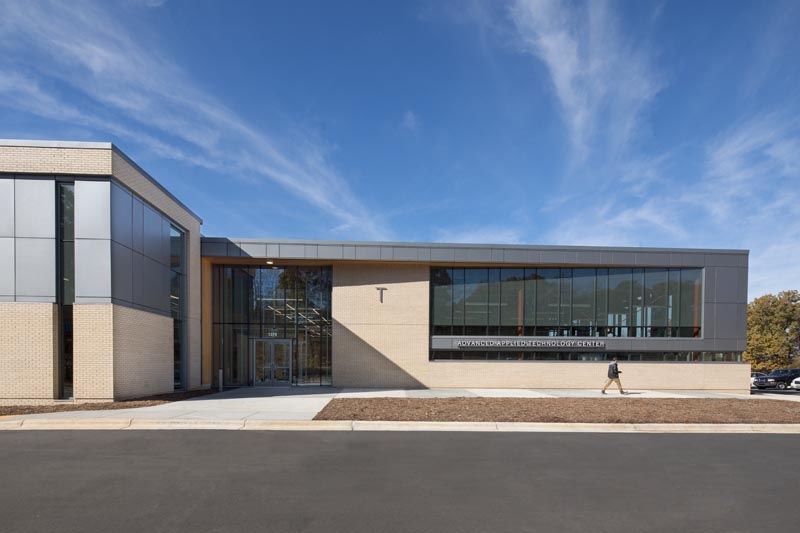 Building circulation is laid out in a simple "T" buttressed by surrounding interior spaces. I enjoyed photographing and observing this space for simple fact this design challenged the stereotype with which 'blue-collar' fields such as automobile repair, HVAC, and welding are often presented, merging architecture and graphic design with a clean, high-tech environment. Many of these increasingly high-demand professions are facing a modern-day shortage and community college such as this are placing their bets to help bridge the gap.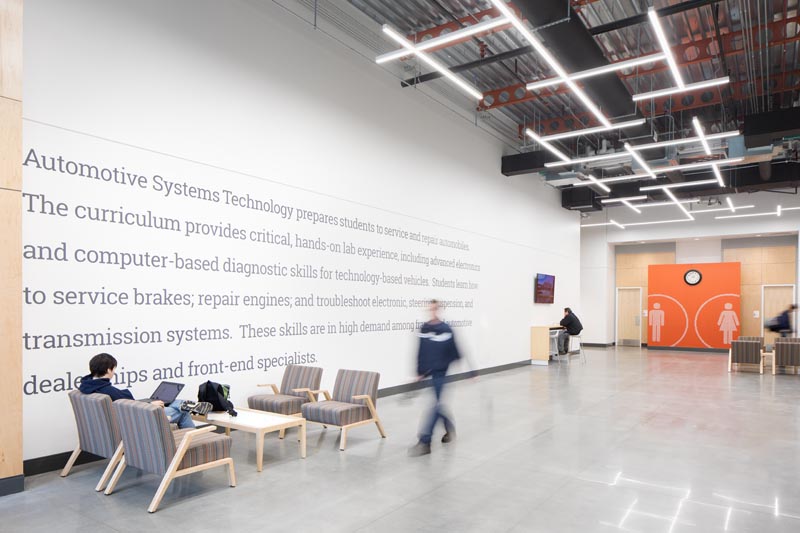 The AATC interior was photographed the day before capturing the Coble Transportation Center, so I was definitely getting my fill of automobile repair in short time.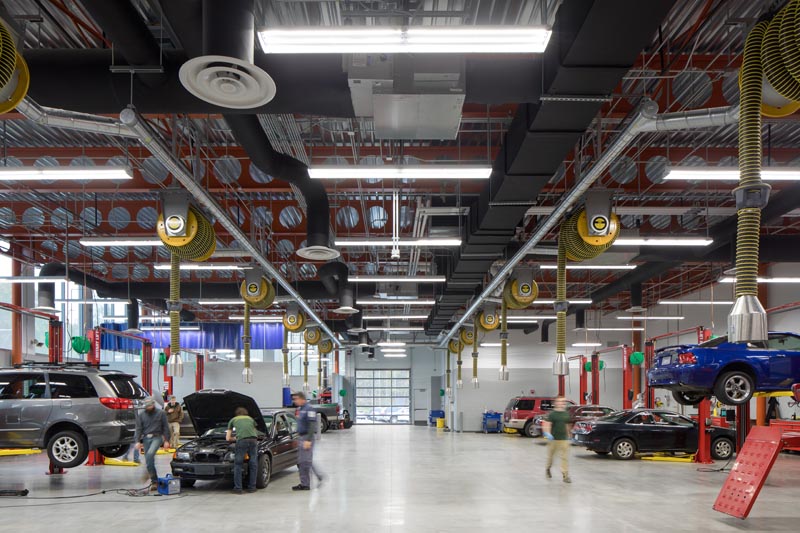 You can see how the transparency applies vice versa from interior to exterior, allowing natural light to flood into most spaces.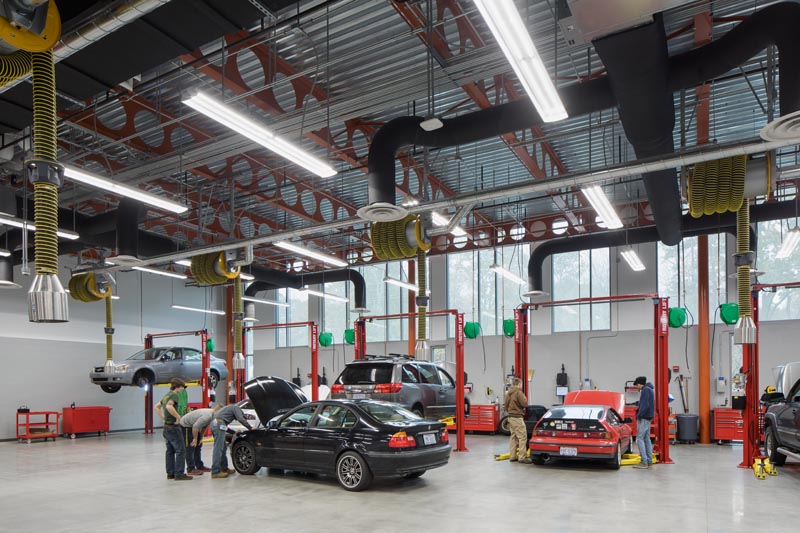 Colors throughout the building were well-selected. A student makes sparks fly in the welding lab.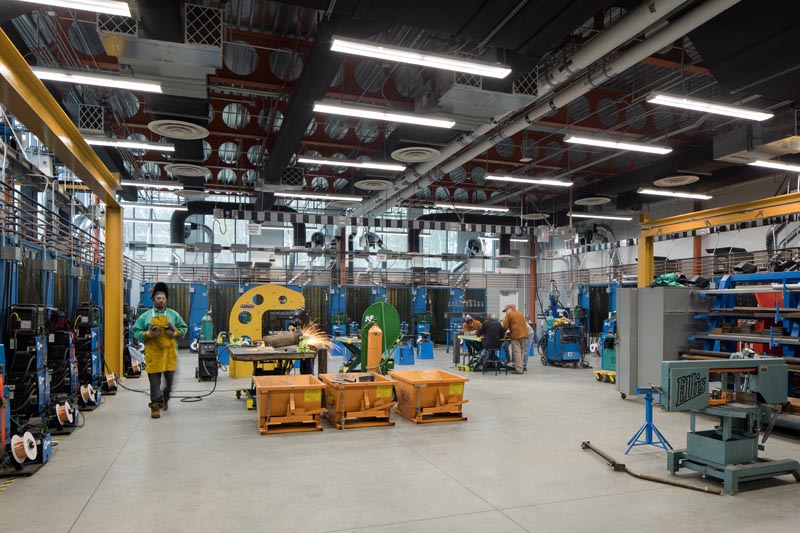 Other class programming includes an HVAC repair lab, computer integrated machining, and mechatronics.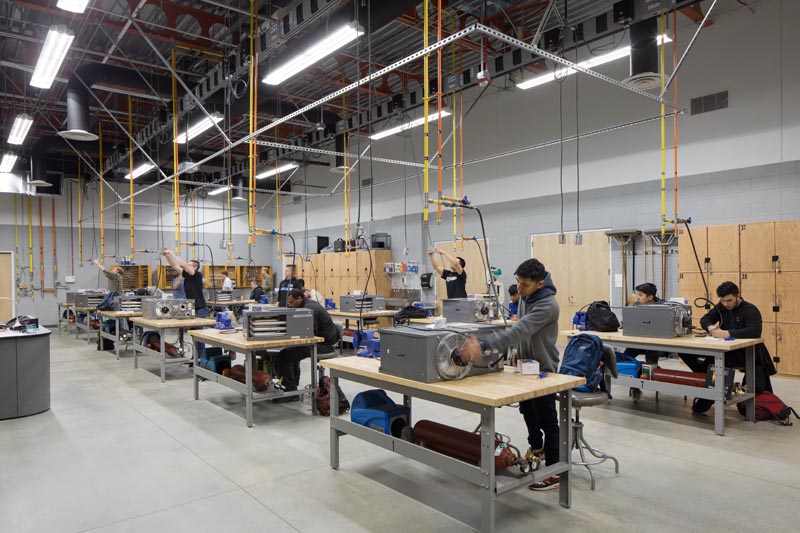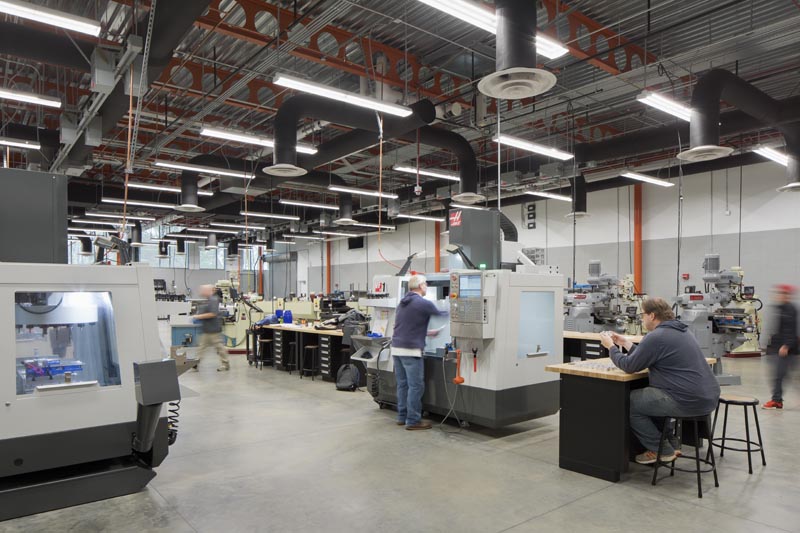 That's it for architectural photography of the Alamance Community College AATC. Say g'night.