One of the neat things about having Bennett Strahan as a client is that he's also a former boss, so we already have a solid working relationship that's spanned almost six years. Last month, I flew out West to document one of his designs, a 5500 s.f. residence in the remote desert mountains of northern New Mexico. In shooting it, the house has become my favorite Strahan piece of architecture. No matter the geographical location of his residences, Bennett likes to blend traditional, regional vernacular with contemporary organic cues. A graduate of Taliesin, you can pick in the detail work a steady F.L. Wright influence. Here, he's built a sculptural yet functional house that nestles in with the rugged striations of the surrounding terrain. The couple that lives here is moved in, but there's still a few final touches and landscaping to be installed.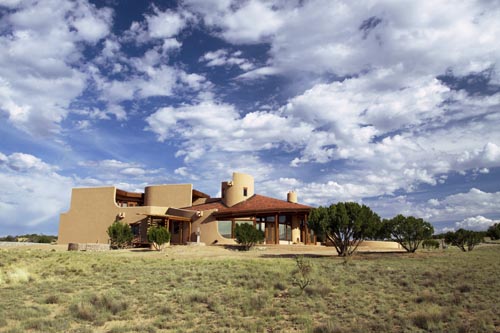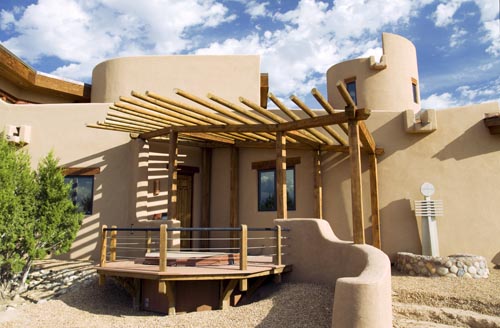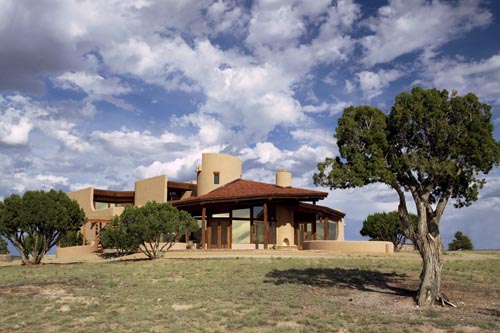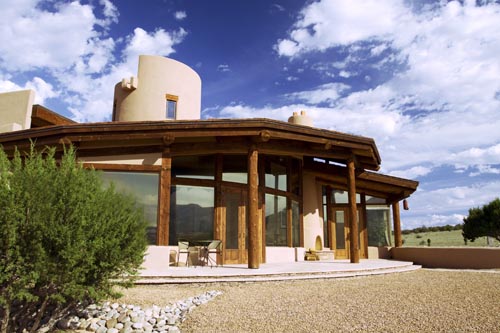 The corner glass is a trademark Wright detail.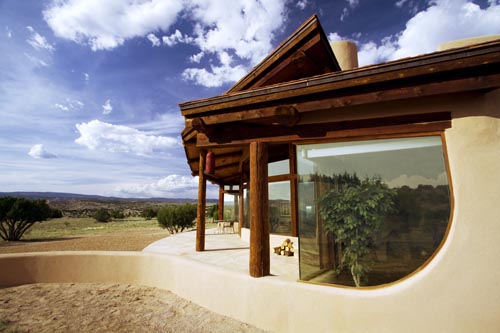 The formed walls were completed with an insulated concrete wall system for thermal insulation and energy-saving radiant floor heating systems.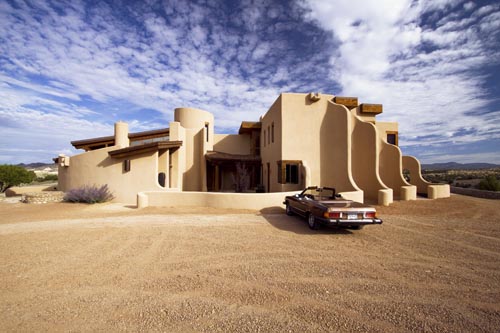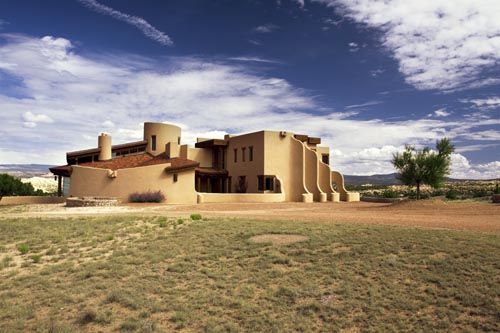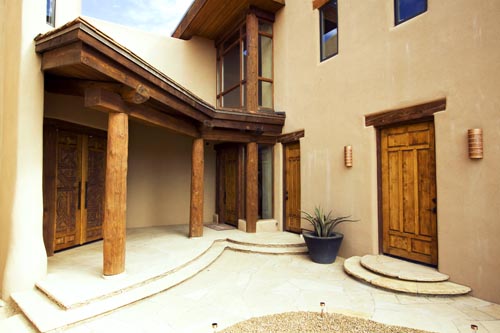 The center of the house is the also the main entry of the house that feeds into an open space covering the living area, dining, and kitchen areas. Below, you can see how it connects to the living space.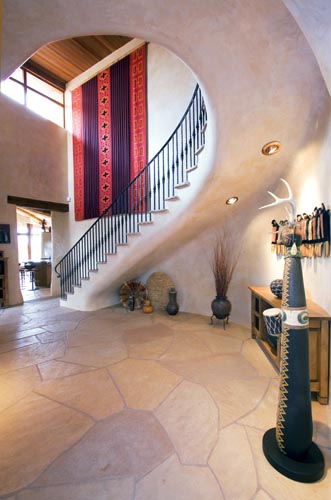 All of the doors are handmade. The owner is one of the finest wood furniture makers in the world. Not only did the owner do all of the woodwork in the house, but performed the construction of this house himself. Better yet, this was the first and only house he's ever built. His knack for detail was perfect for a house with so many intersecting geometries. I feel sorry for the guy who had to all the drawings for this thing.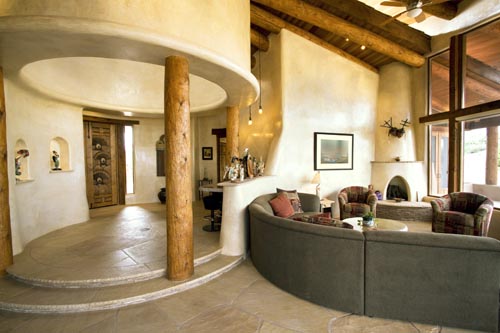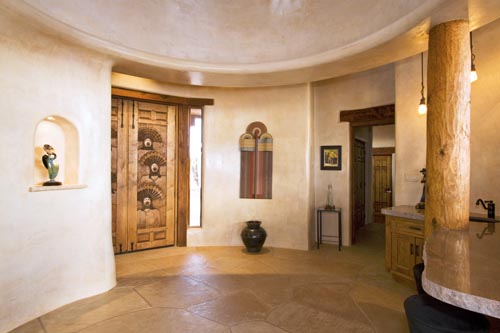 Looking directly up through the center of the house, you'll see a sculpture installed above. A night in transforms into a kaleidoscope.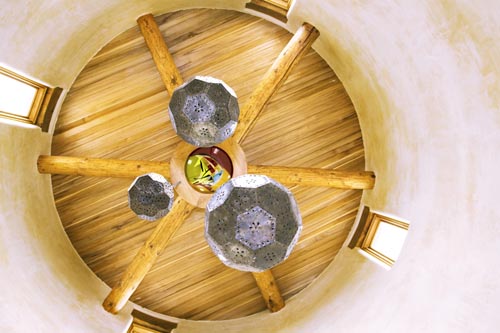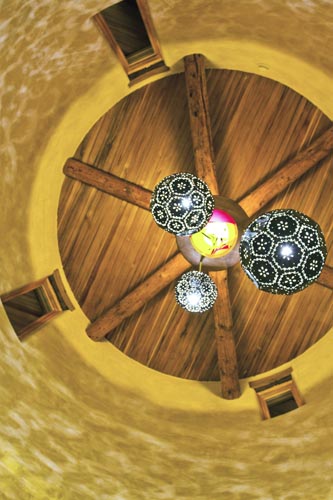 Stepping back into the dining area, you'll see that the center "tube" (which had to be lifted by crane) rests on the three wood columns, which along with the attached shear wall behind it is the only structure that is keeping the entire house together. As seen above, the array of heavy timber structure supporting the roof meet at the center, extending through the house to the outside elements.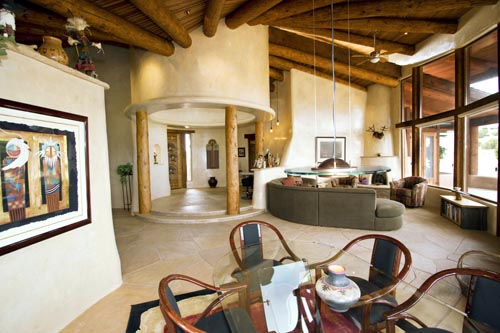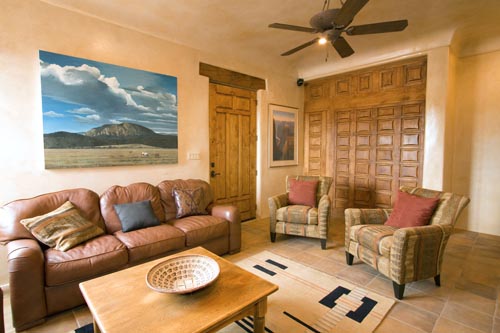 Below is the master bedroom and bath, located on the second floor. Glass block was installed in keeping with the organic architecture in the bathroom.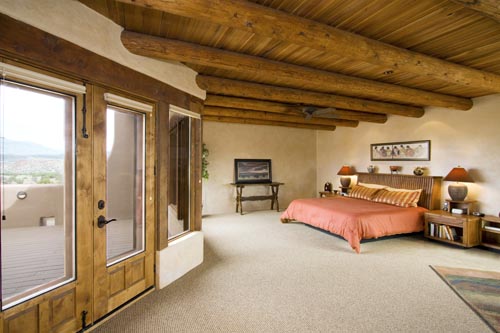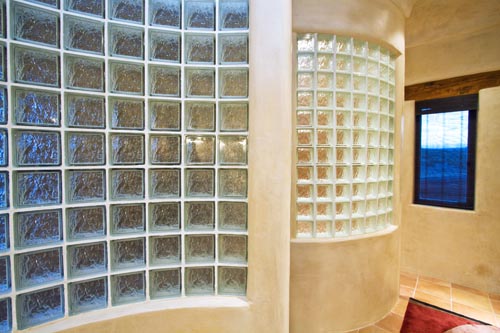 The master bedroom leads to an outdoor deck with a great 180 degree view of the surrounding mountains.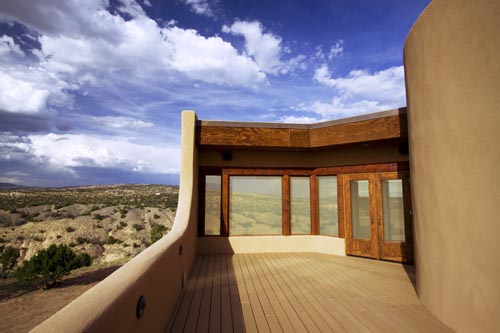 There's that center piece again…this is looking west from the end of the outdoor deck that leads from the master bedroom.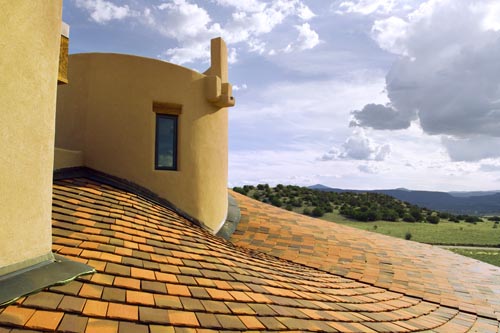 Eventually, when the house and landscaping is completely finished I'll be back for a few more shots but this'll do for now.