Phew! Talk about a delay in blogs. In May I flew to Pittsburgh to check out the nearby Carrie Furnaces (totally awesome) but stayed a couple days extra to target certain locations in downtown. Since my first visit in 2009, Pittsburgh has become one of my favorite cities. As most visitors know, the entire region is challenging to navigate due to mountainous geography. Tunnels, winding streets, roads overlapping directly on top of each other, traveling 10 miles can take a half-hour without traffic. Therefore if you're limited on time (and I was) you can't possibly see everything in one trip. Even with my tempered expectations I didn't see what all I wanted…
…guess I'll have to go back again. 😉
So what did I tour?
First was Old Union Station which has partially turned into apartments. This is one of the shots I captured underneath the dome before security arrived and ushered me off. Taking pictures for fun in 2014 can be such a buzzkill sometimes.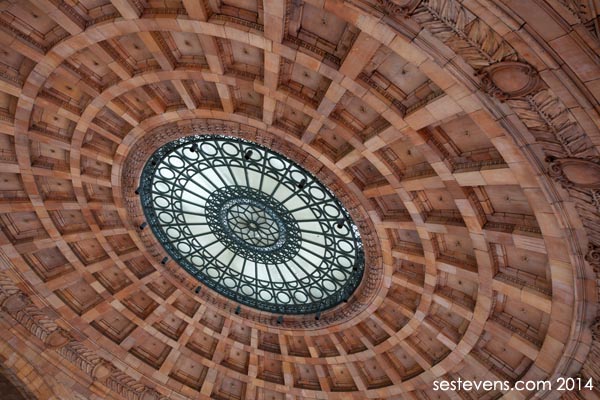 So I wandered around a bit. In my opinion the high-rises and skyscrapers in Pittsburgh don't have much architecturally going for it, but collectively – and especially with the context of the three rivers, bridges, and hilly geography – is quite beautiful. I'll probably take more of those shots my next trip back.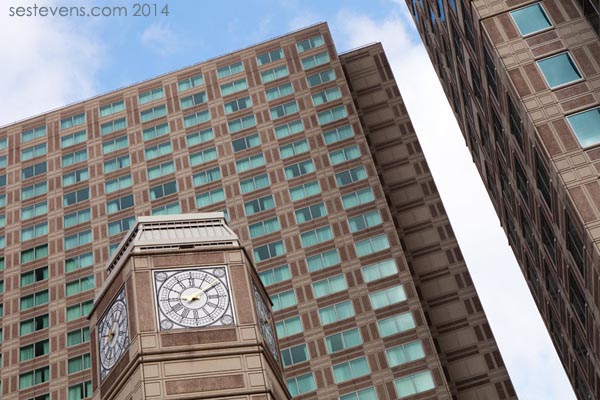 I did get to visit University of Pittsburgh's Cathedral of Learning, a location I was unable to see five years earlier.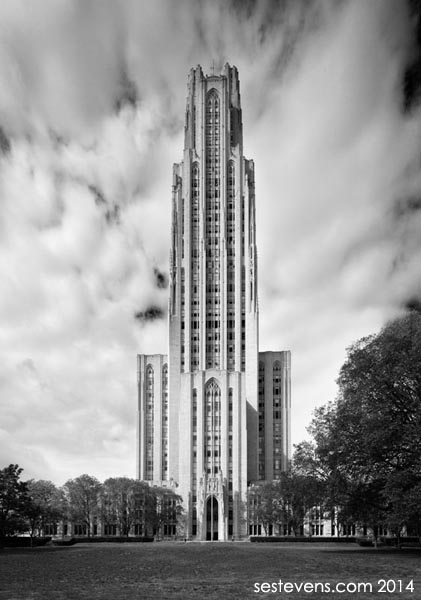 I was not disappointed.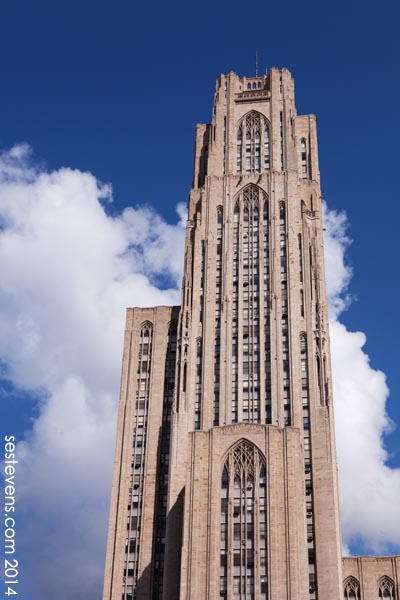 Of particular interest was the fountain with sculpture of Pan and some sort of nymph (I won't pretend to remember my mythology). It's kinda on the freaky side. Was interesting to play with the cathedral in the background.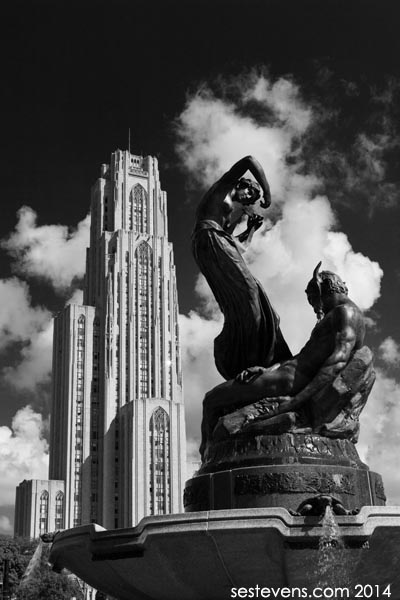 Power Over Pan (2014)
Inside this secular cathedral was pretty awesome too. I lucked out in getting some shots before all the tourist groups came in.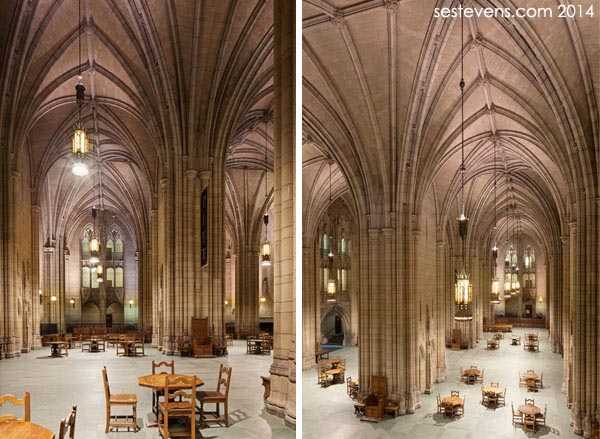 In walking distance of Pitt is Carnegie Mellon (I told you this city was awesome). Across the street are the Carnegie Mellon Museums. Maybe I'll check that out next trip too.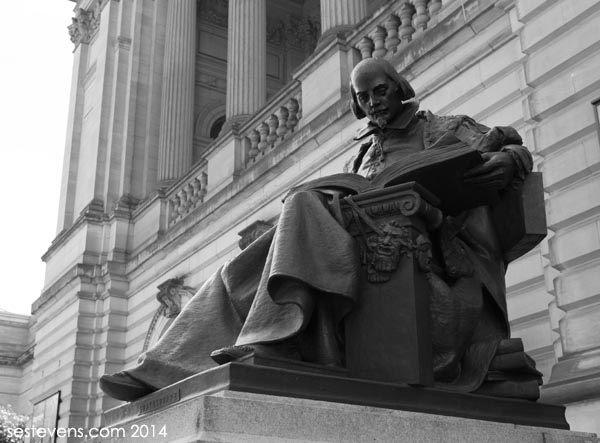 What I really wanted to see on CMU's campus were the Hillman and Gates centers. Pretty neat juxtaposition of structures and plenty to play with. I focused mostly on the Hillman Center. With limited time it was nice to see, but eventually I'd like to spend a whole day with this entire complex.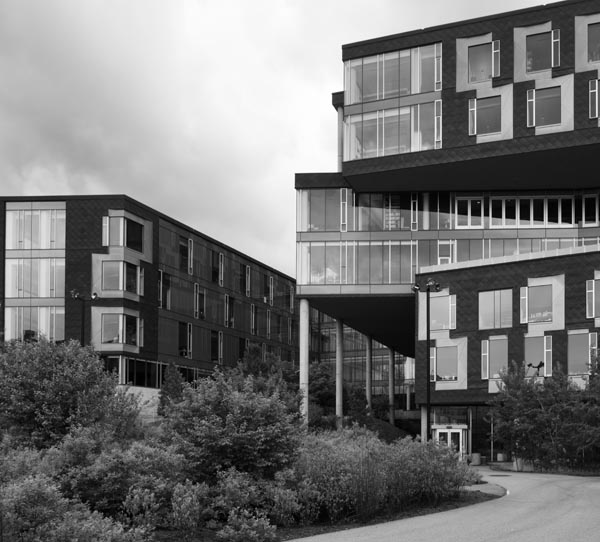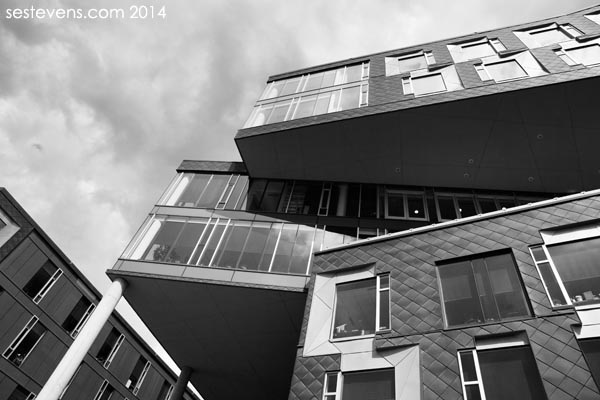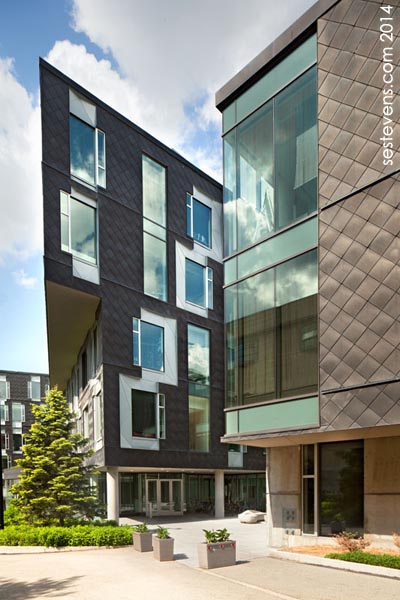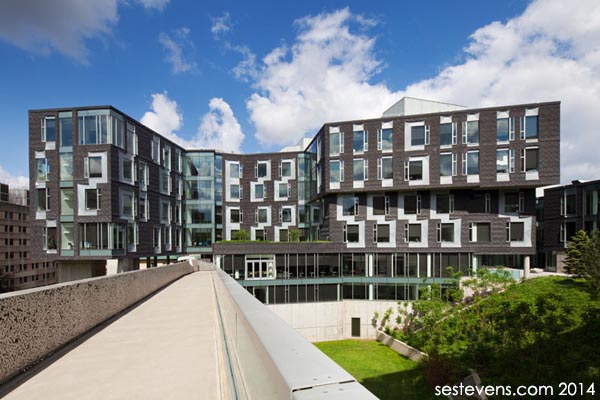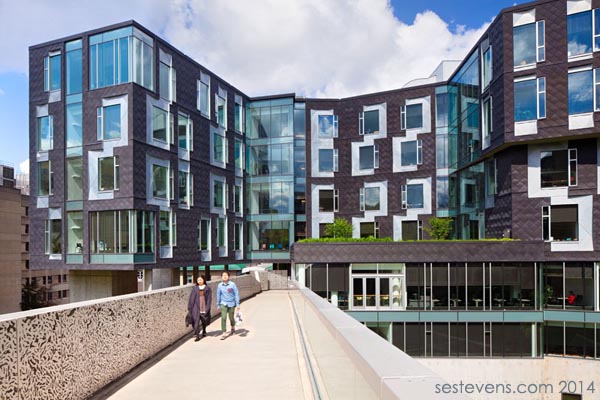 Finally I was able to take some views of downtown Pittsburgh from perspectives I didn't last time. I really need to stay at least a week the next goaround…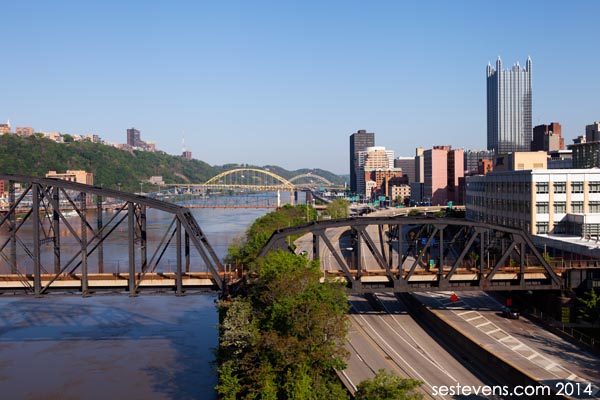 Pittsburgh Rising (2014)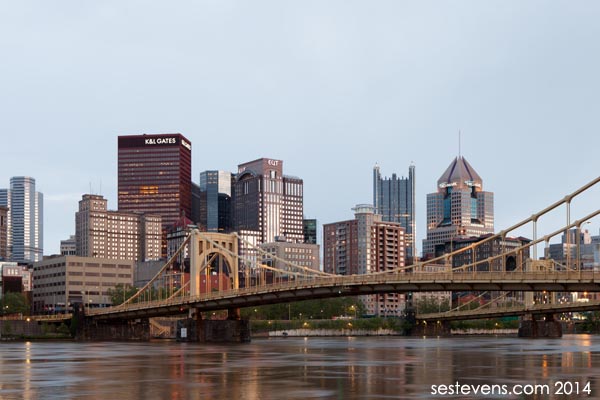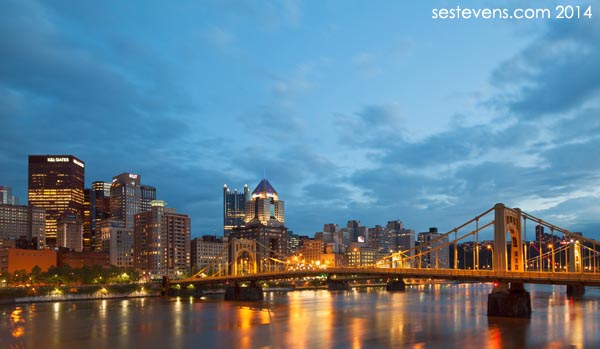 Pittsburgh Across the Allegheny (2014)
'Til next time!