School's back in session and so is photographing academic architecture. Late this summer, I was on the University of Texas at San Antonio campus photographing the new athletic facility, aptly titled RACE (Roadrunner Athletics Center of Excellence). Joeris General Contractors were the builders and Marmon Mok was involved with the architecture. The weather was so good during the scout visit, I went ahead and got started right away: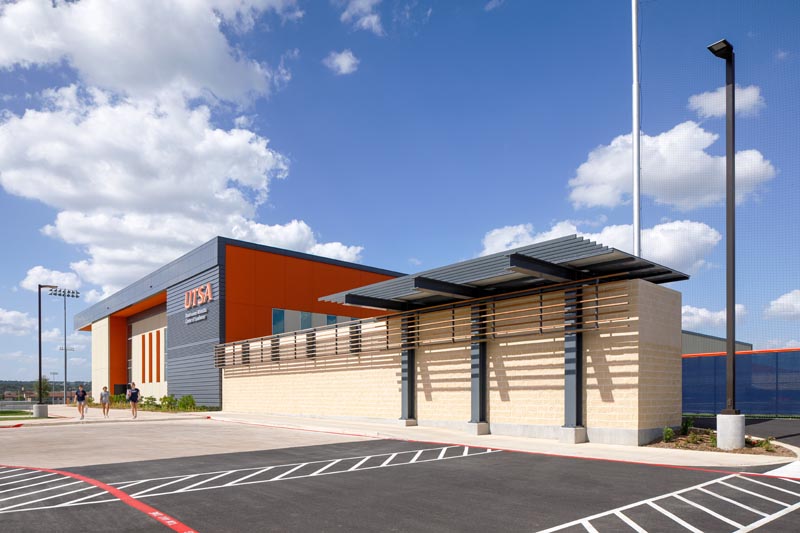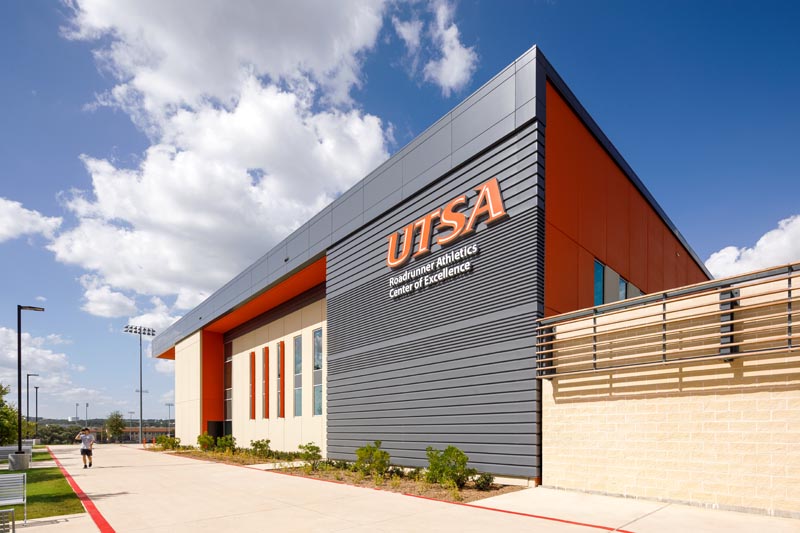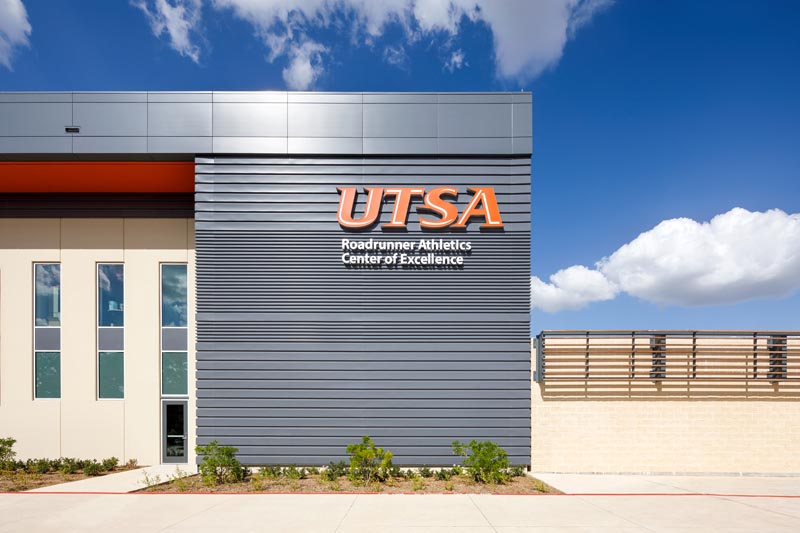 The following day was just as gorgeous. There is a landscape architecture ramp and stair feature that navigates the elevation up from campus onto the RACE's level.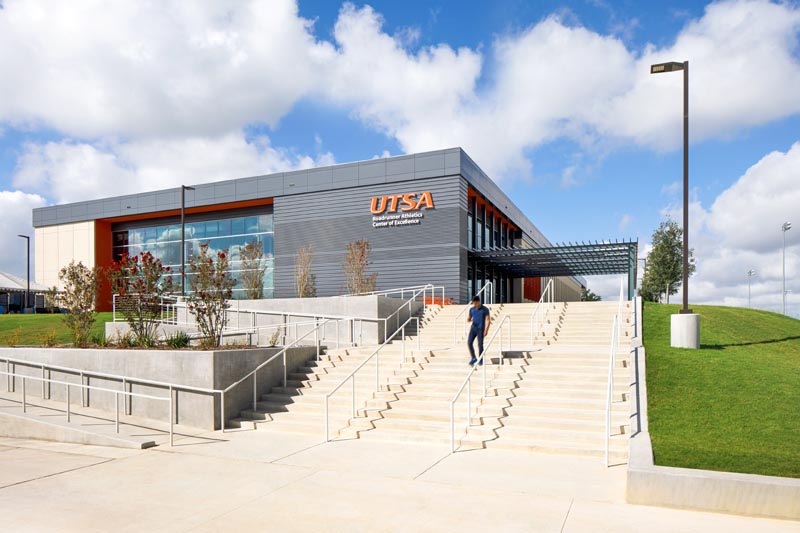 The northwest entry is highlighted by a metal canopy that hovers over the general pathway to campus, shielding the lower levels from direct sunlight and casting some great shadows.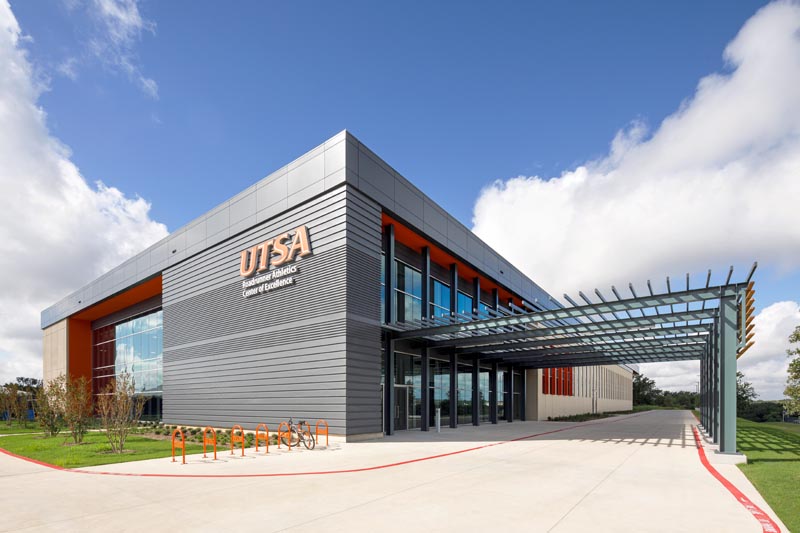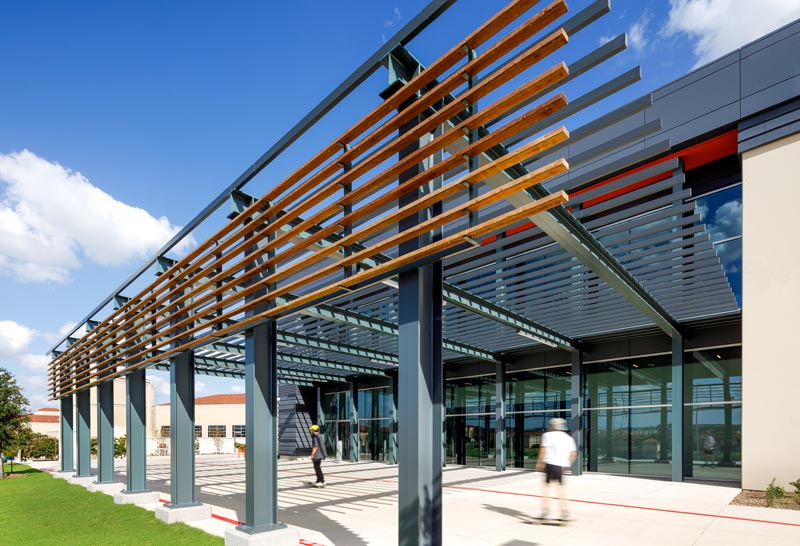 The canopy and landscape architecture beyond really tie this building to the main campus beyond.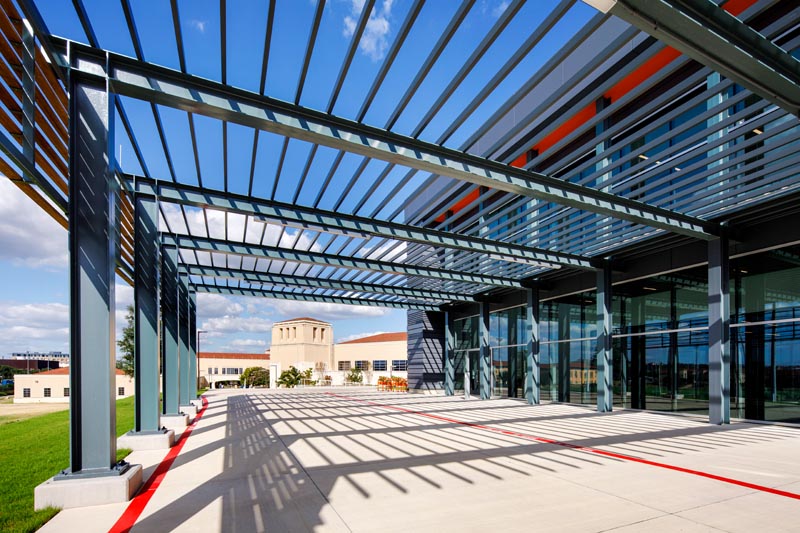 On the opposite side is the main visitor lobby and reception area, proudly displaying everything good Roadrunner in traditional school colors.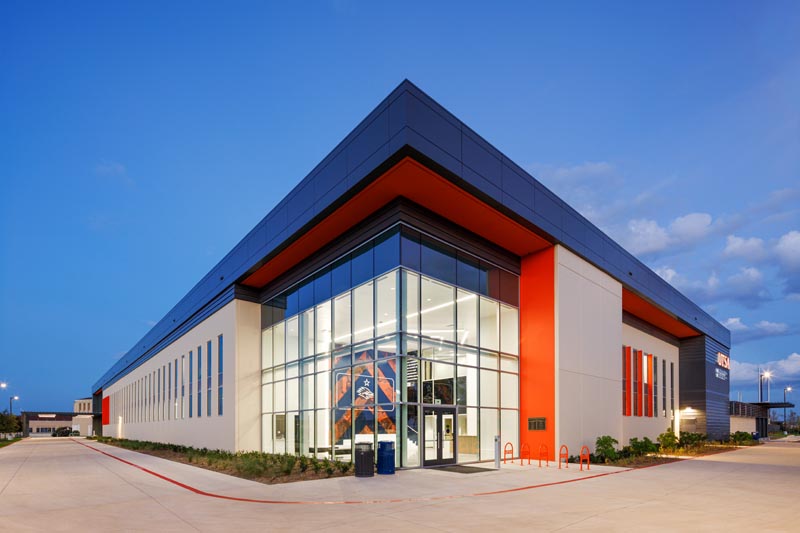 Adjacent to the athletics facility are two practice fields.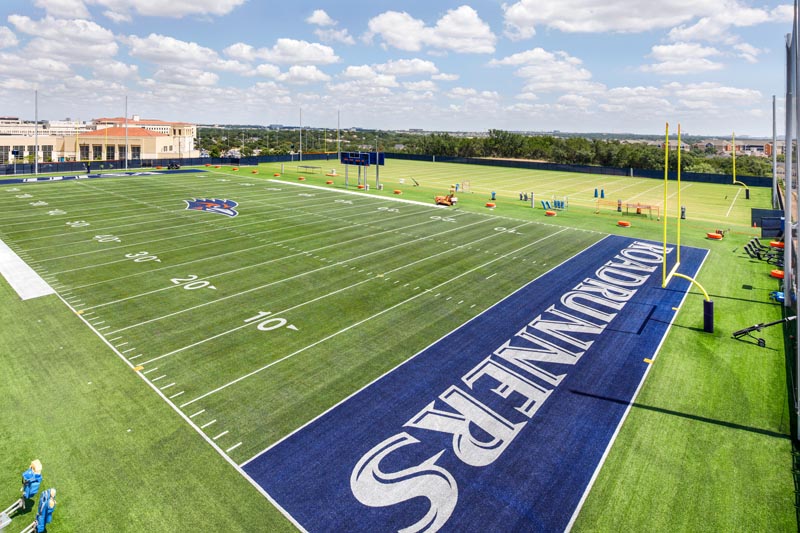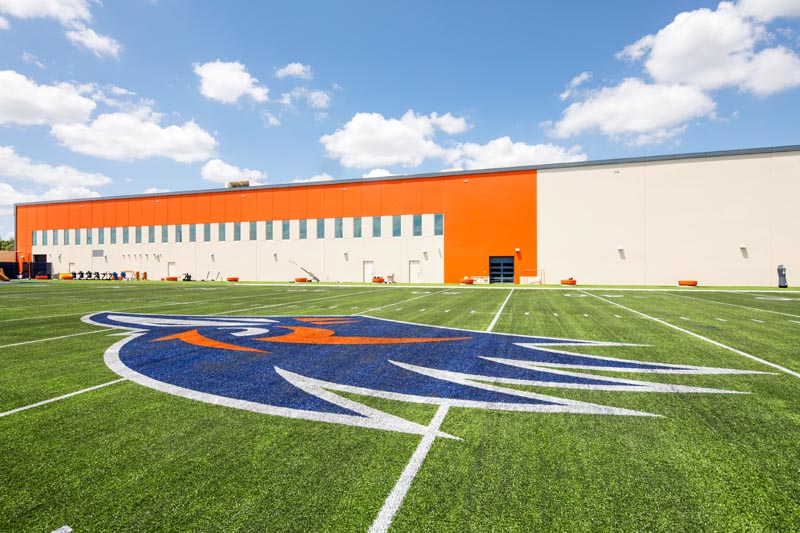 The adjacent field was under construction so unfortunately there weren't any distant views of the long entrance facade to be had, as I would've loved to have captured in late afternoon or twilight. I did get a smaller elevation including the lobby/reception area.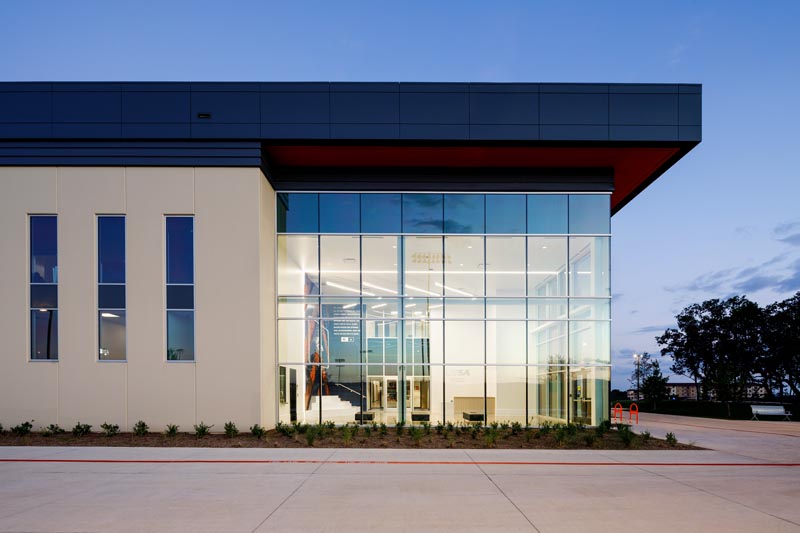 Inside on the lower level, UTSA's home and away Adidas uniforms are on display, as stairs with a graphic wall step up to more building programming.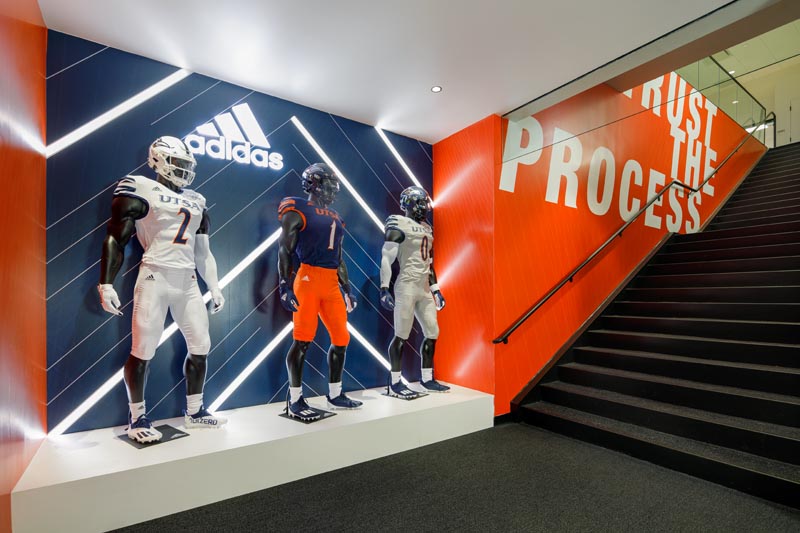 Pretty nifty logo light installation above the locker room. Definitely something that stands out on the field or inside.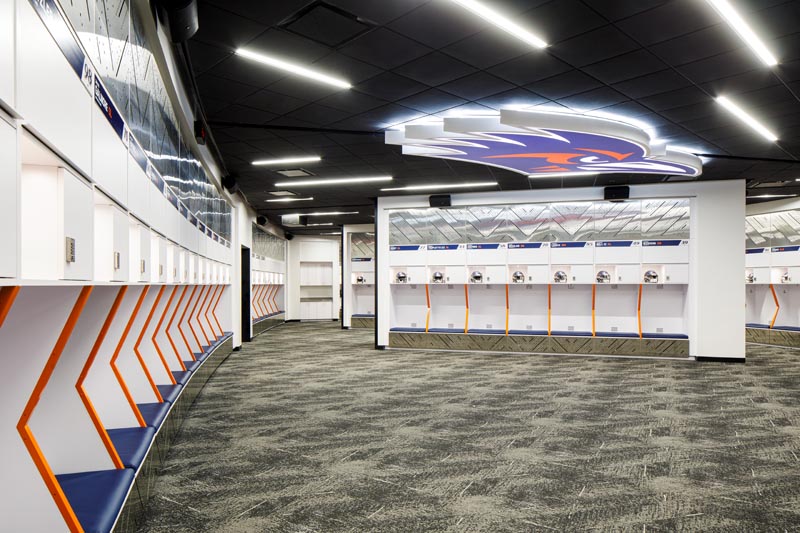 The two-story fitness facility has quite a significant graphics package both downstairs and on the mezzanine level. Large windows flood the space with natural daylight and allow for views out to campus.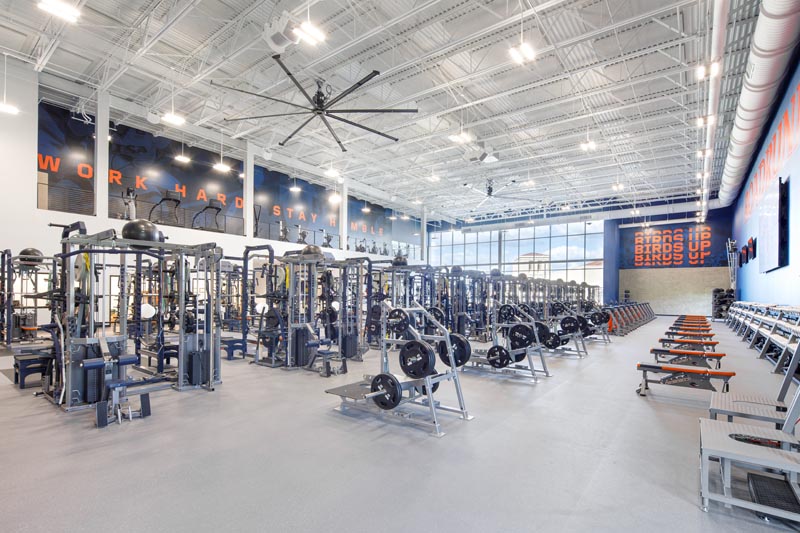 The equipment room is part of the facility's back-of-the-house, containing large mobile storage units and lockers for athletes to exchange items.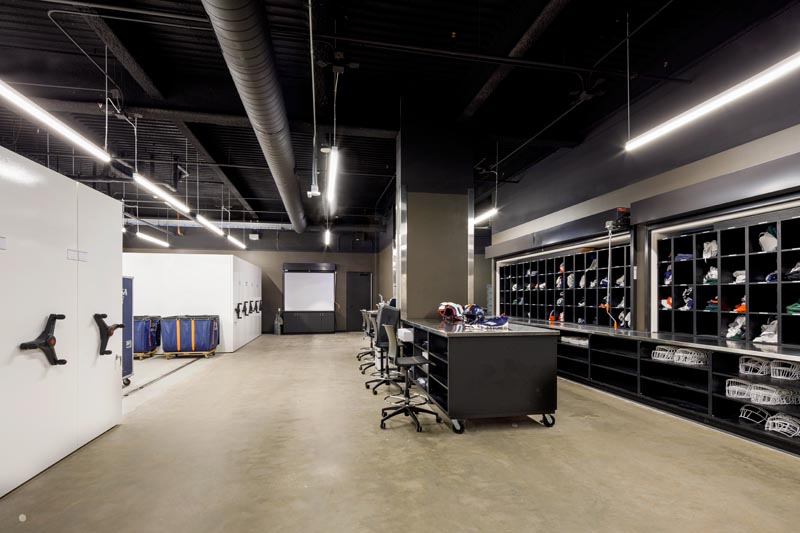 The rehab facility also bears the logo of that feisty roadrunner.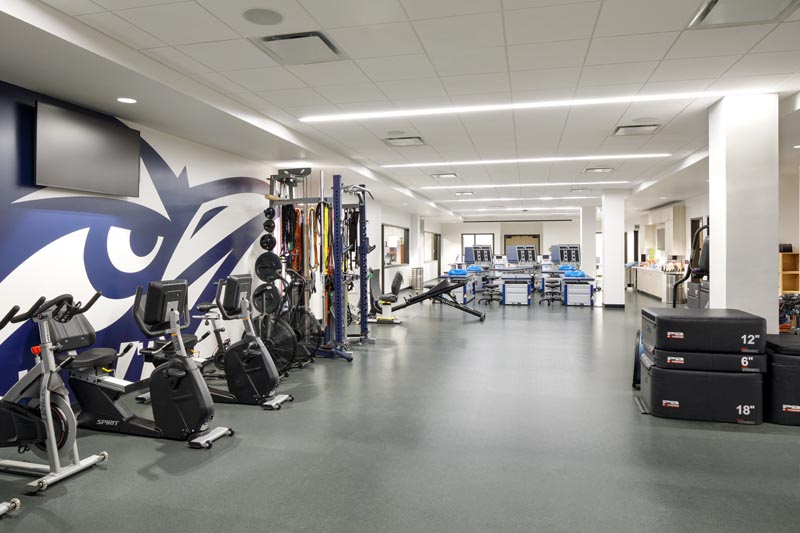 There are a couple of student lounges, one featuring a kitchenette and eating area,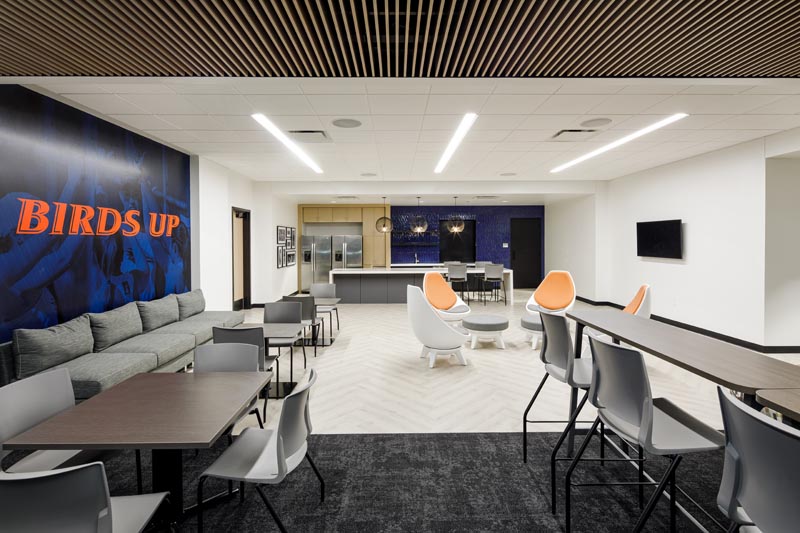 and the other with couches and entertainment. Wood panel ceiling and strip lights make for strong lines above, and the blue and orange contrasts well with dark or light color tones.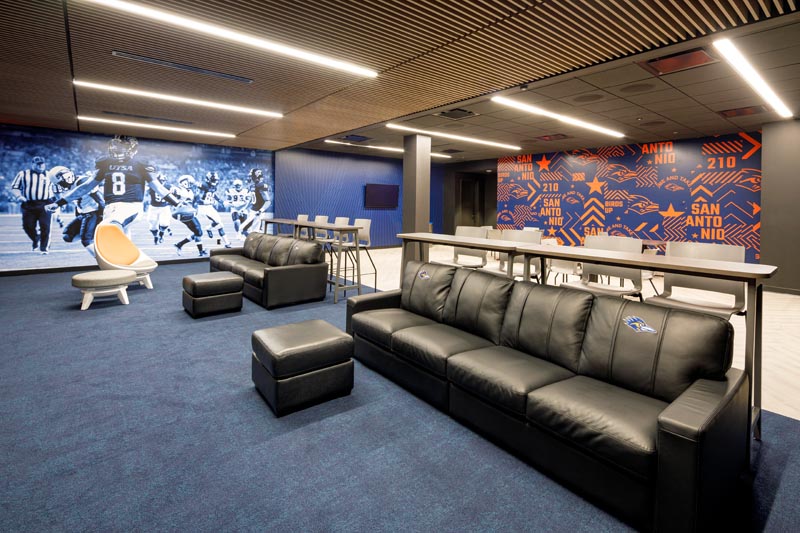 On the second floor is the team meeting room with auditorium seating,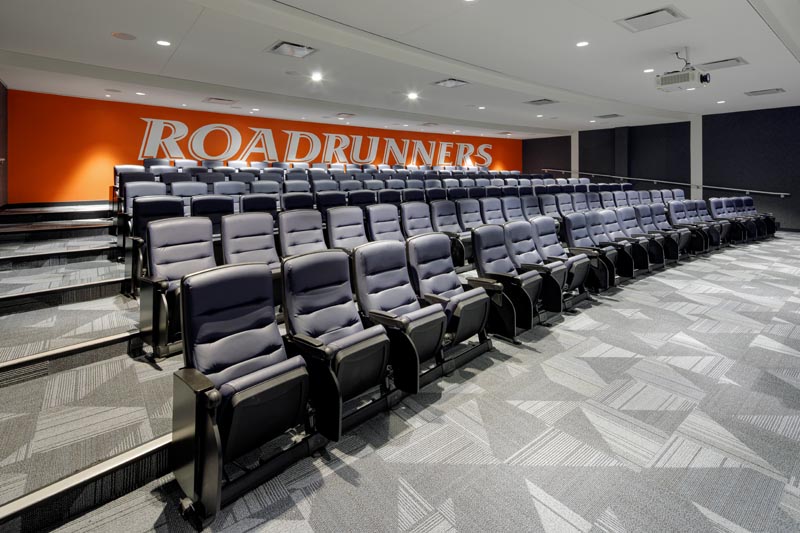 as well as Independent position film rooms and coach offices.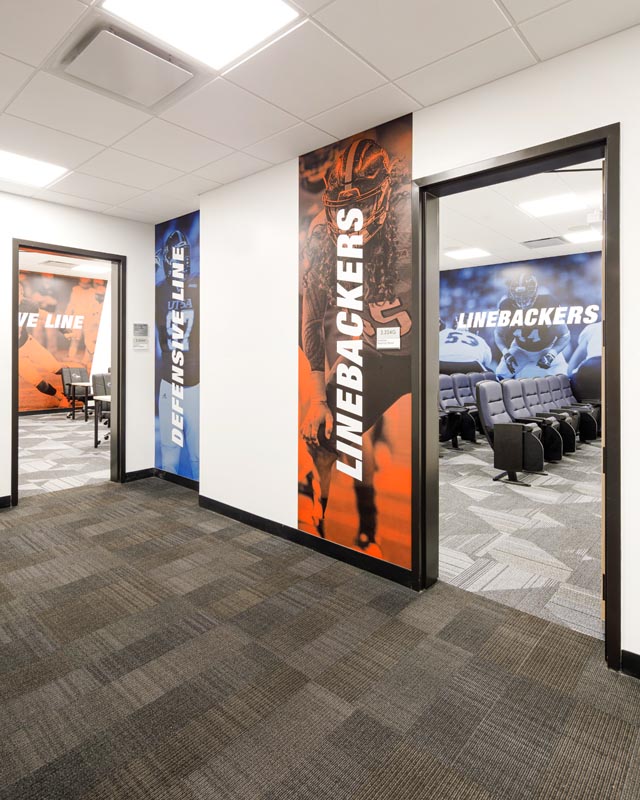 One more shot of the UTSA RACE building as sunset gives way to twilight, canopy silhouetted in contrast to the sky. Pretty fun shoot!