Yup yet another blog! I stumbled upon the remnants of the old Stonewall Jackson Youth Development Center in Concord, North Carolina, during work travel. I typically try to take a little time to myself on my birthday but had to work that day – including traveling through this area. So as a birthday present to myself, I shot photography for fun that afternoon.
I know – I'm weird.
It was a dreary and gloomy afternoon, which was fitting in portraying this site. Stonewall Jackson was the first juvenile detention center in North Carolina, built in 1909. If you visit the Wikipedia page I linked above, you'll see this reformatory has quite a history to it – much of it pretty horrifying. A quick Google search can fill you in on some of the school's infamous reputation.
Today, these dilapidated, uninhabited buildings remain as physical reminders of what juvenile "reform" was like in much of the 20th century. There is a modern facility that serves as the current detention center that lies immediately beyond this abandoned campus. Before it is a series of structures fenced off against the public – I'm unsure how many buildings are being used for storage, if at all. At the entrance of the campus are a row of structures that remain unobstructed by fences. Though there are warning signs, locked doors, and boarded door and window openings, it's clear people have gone in and out of these buildings at will. Certainly, nobody bothered me as I walked around with my photography equipment (there's a police station right across the street).
So let's get started, shall we?

Stonewall Jackson (2012)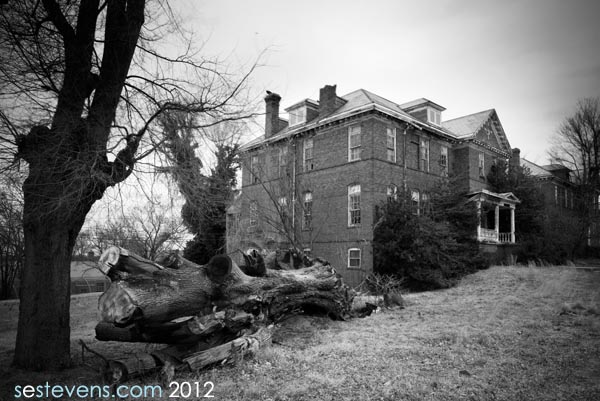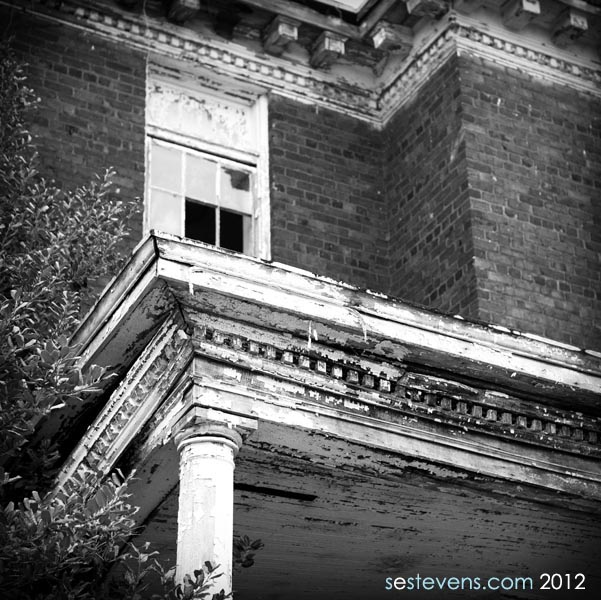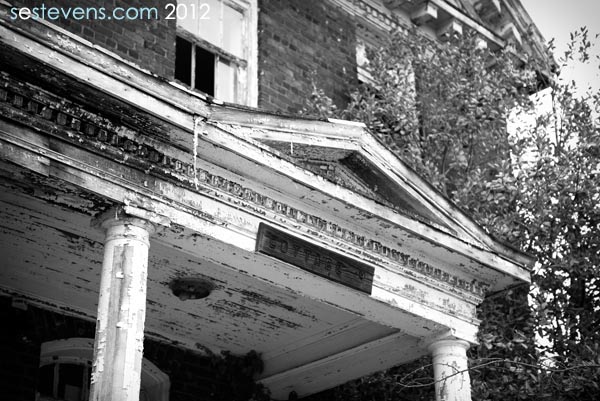 I found the facade of Daughters Cottage was the most captivating of them all. There's something about the decaying signage and front porch that spoke to the entire campus setting.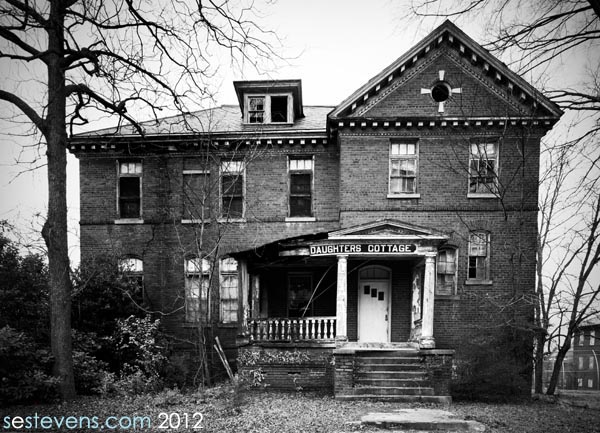 Daughters Cottage (2012)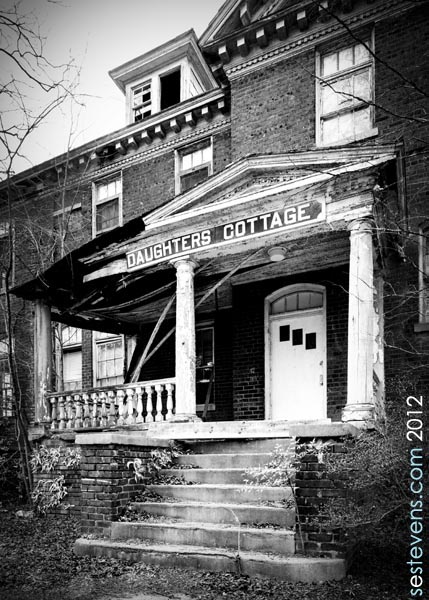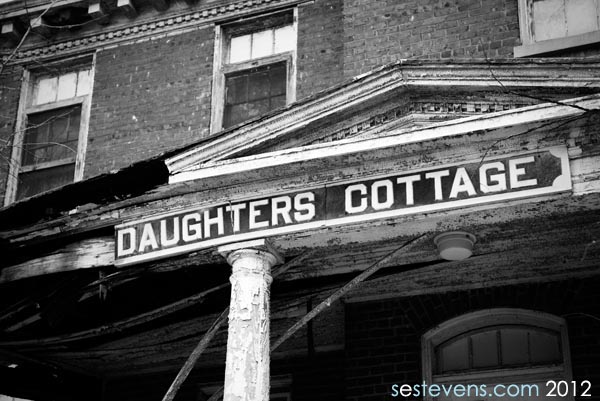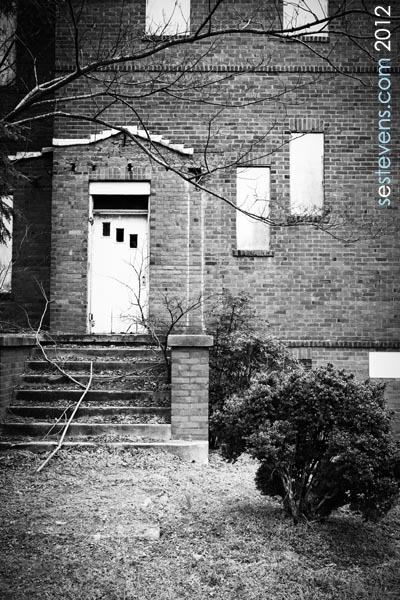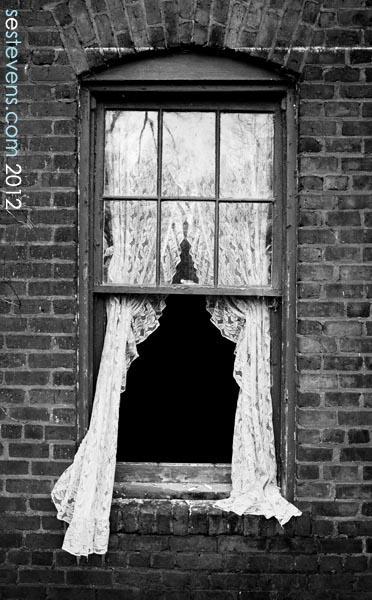 Ghost (2012)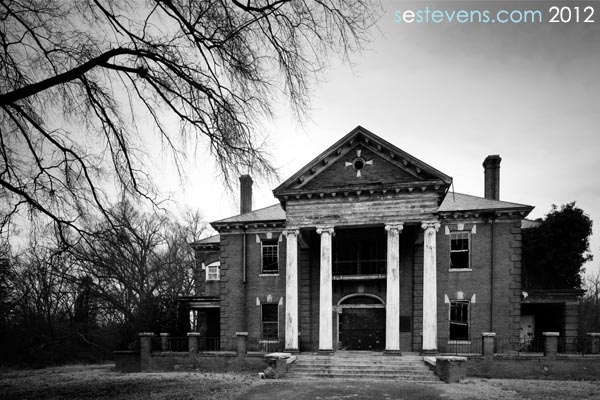 Forsaken (2012)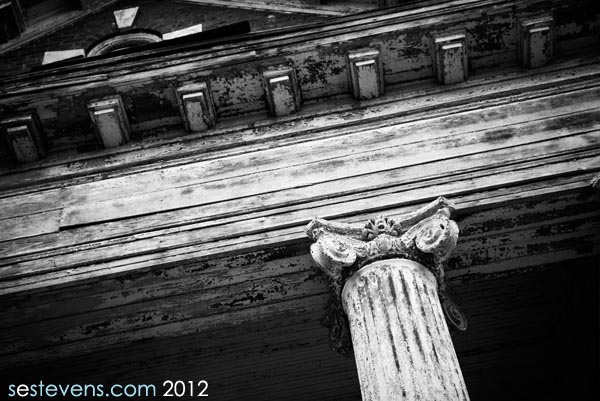 Rusticated (2012)
So that's how I spent part of my birthday. There are so many stories these buildings possess that they'll be unable to yield, but still manage to convey by their mere existence. Those who have been watching me over the years have seen my black and white gradually turn moodier and this seems to fit my evolving B&W photographic style. As you can tell from the blog title, this was just Part 1. That's right – Part 2 will take you inside.