I recently was in Asheville NC for work and Athens & Atlanta GA to drop off some artwork and see some dear friends.
On the way to Asheville, my eye caught a small industrial town that I decide to check out. Because of course, what's work if you don't wander in an abandoned building or four? Upon speaking with the locals, I found out this is an old finishing plant that's been shut down and sitting there for the last three decades. It's totally stripped down but still a neat facility.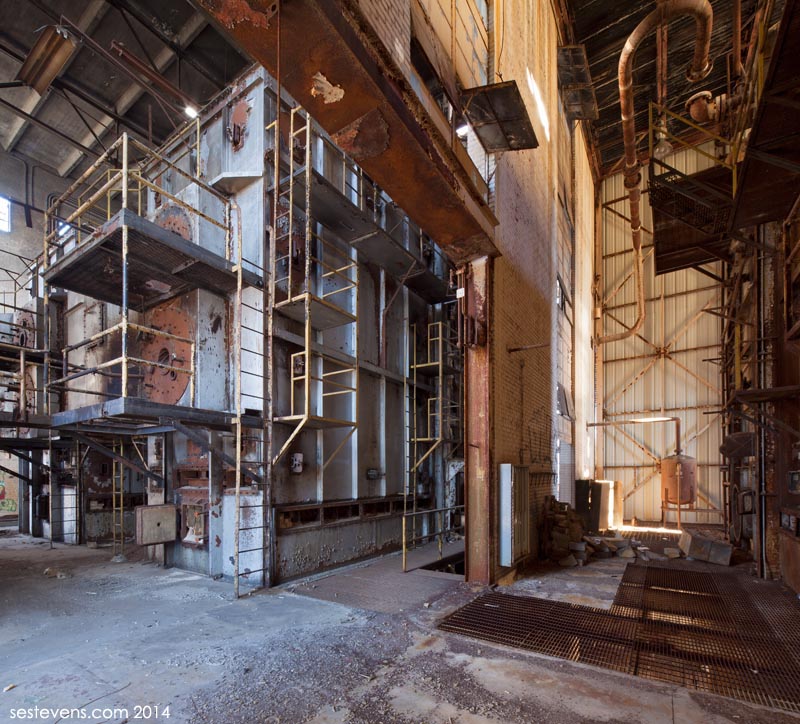 Back to the original reason for traveling to Asheville – to do architectural photography the Glen Rock Hotel Apartments on behalf of Tise-Kiester Architects and Mountain Housing Opportunities. From what I understand they redid everything inside and are currently working on the exterior and commercial storefront. These are a few takes from the shoot.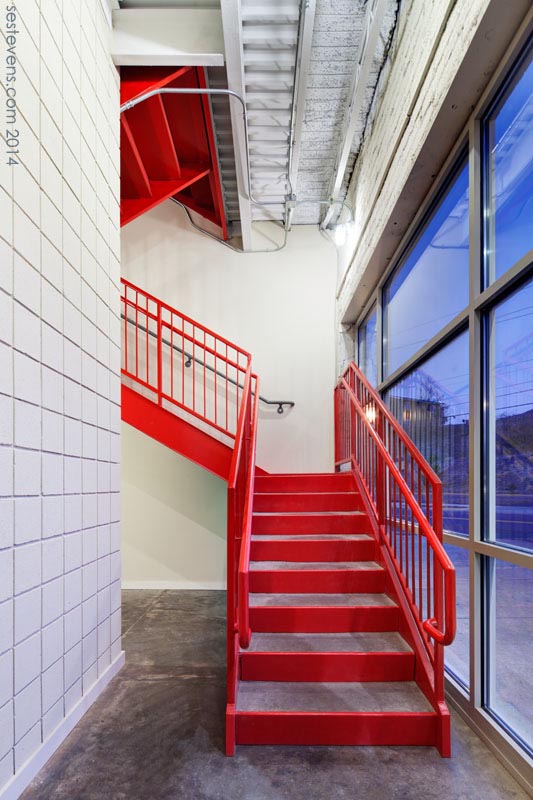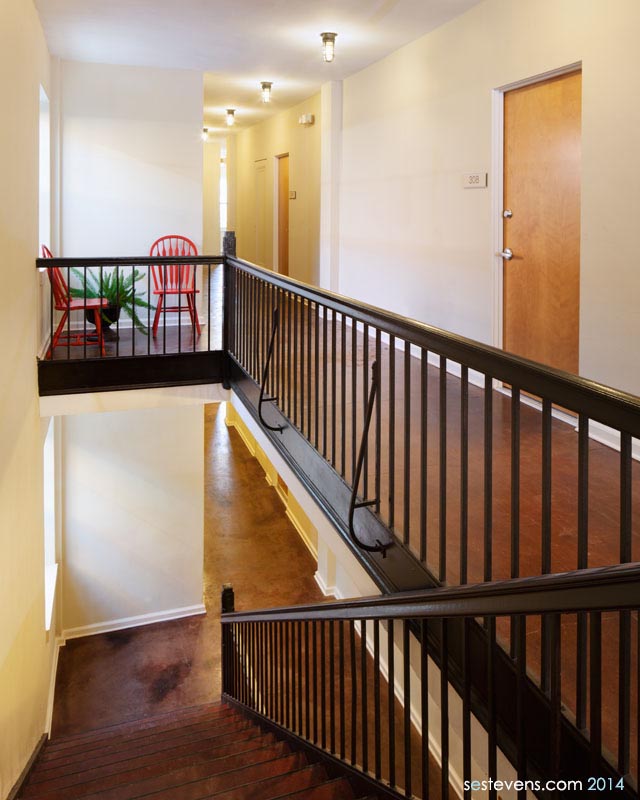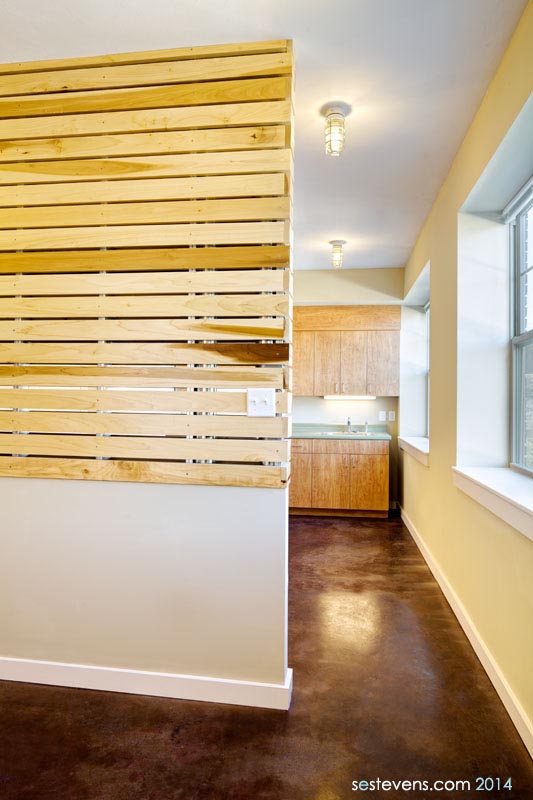 After wrapping up the shoot, I had some time to waste before checking out of my hotel. So of course you know what I did –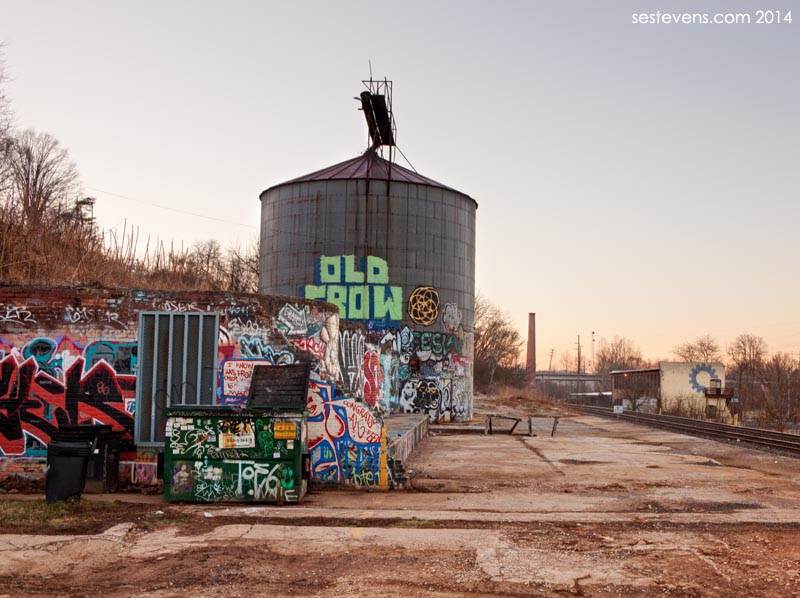 – I wandered around.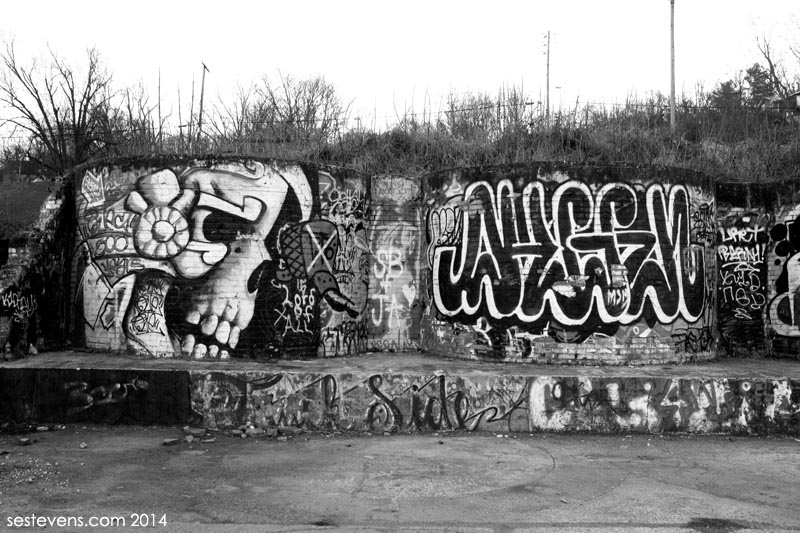 This used to be a power plant for a local cotton mill.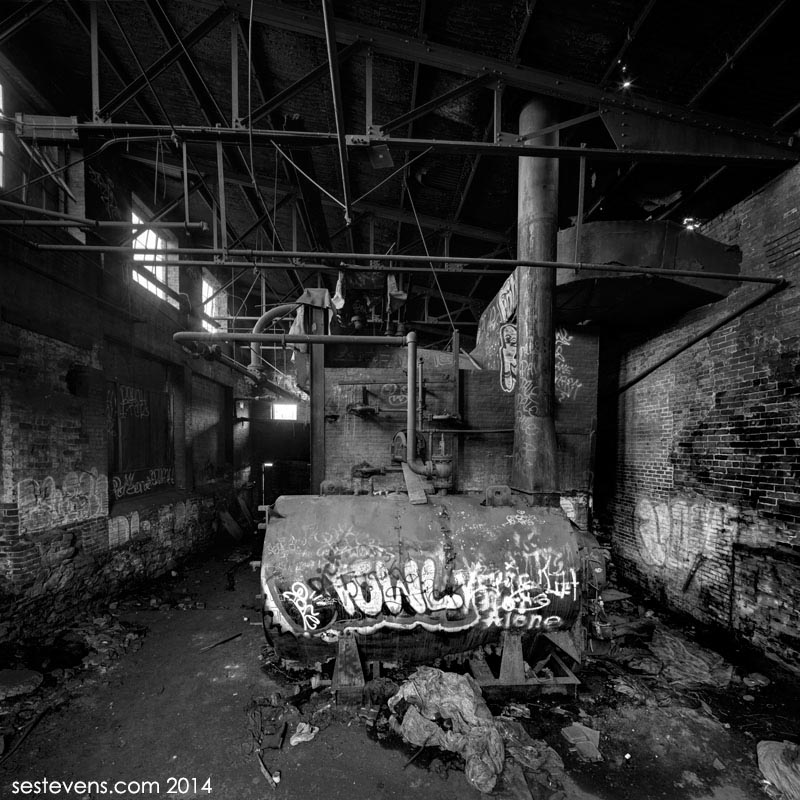 Fowl (2014)
Later that week, I trekked down to Georgia to deliver some artwork to a juried show down near Athens.  It also gave me a chance to catch up with one of my friends, a photographer who influenced my trek into taking pictures ten years ago while I lived down there.  On the way to Athens, I spied this cute slide setup in front of a house.  I talked with the homeowner a bit, he said, "It was my wife's idea, I thought she was crazy at first."  Pretty neat, huh?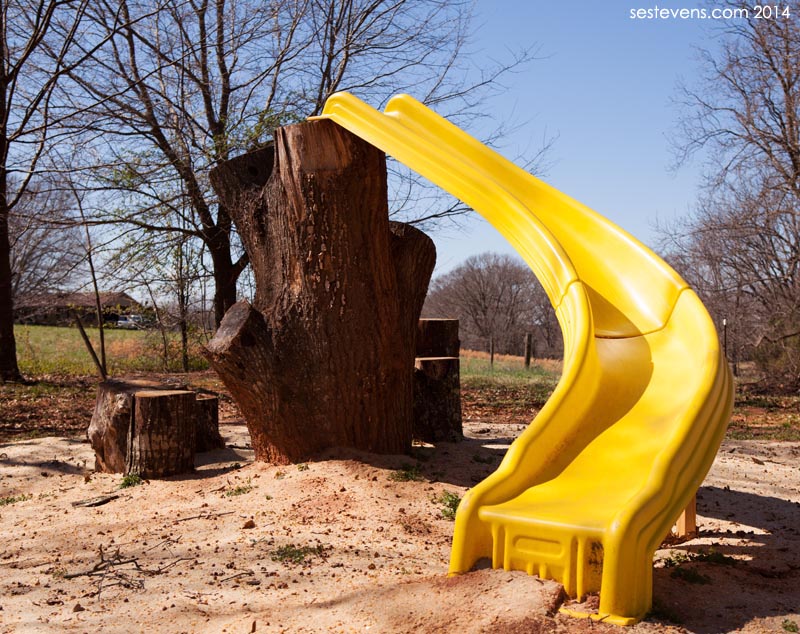 Also passed a church building that doesn't seem to be use for anything anymore.  I'm not sure if it ever had a steeple, but my guess is the building's been totally re-roofed at some point.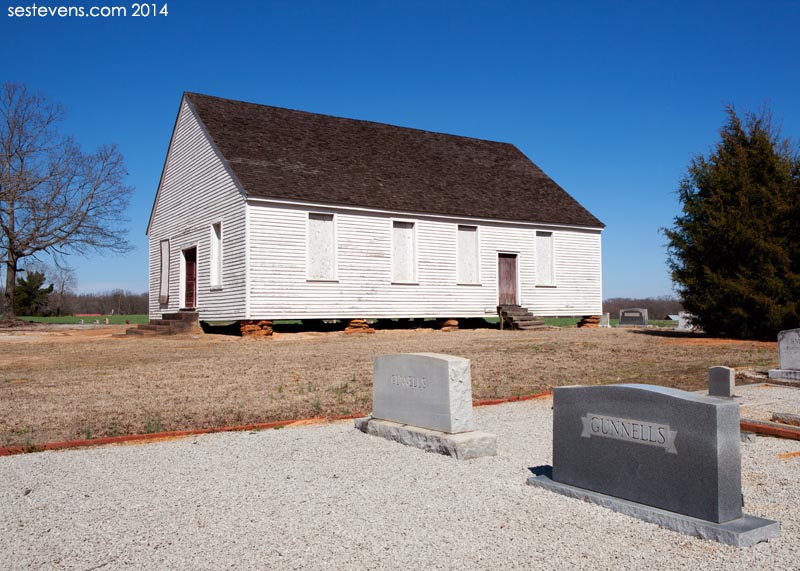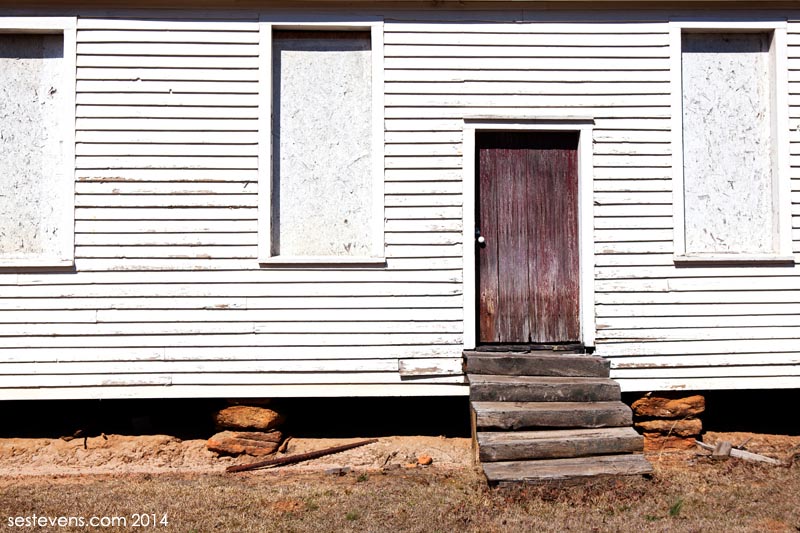 Dropping off artwork served as a convenient excuse to visit Atlanta for the first time in at least four years.  Didn't get to see all my friends due to limited time but did get to a few!
I loved this dedication to John Lewis.  History, kids – read it.  DVD it.  It's out there.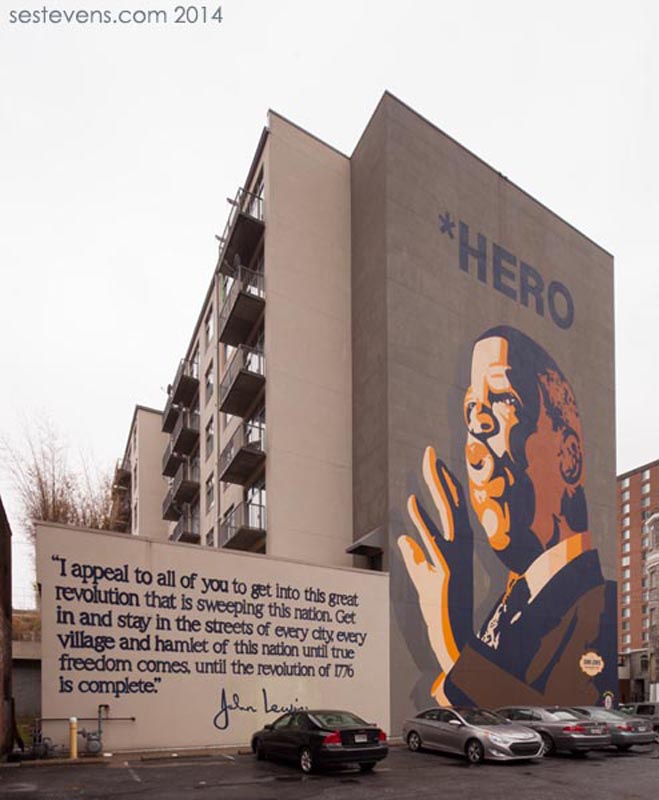 Everytime you see one of these International-style buildings that look like mausoleums, you know it was a government building built in the '60s.  This is the old Georgie State archives building – shut down for years and apparently slated for demolition, they just don't have the funds to do so right now.  Would be interested in seeing what it looks like inside, sort of wondering if there's a government contact in Atlanta I can speak with.
It also gave me a chance to try something I hadn't done before – stack two neutral density filters (3-stop and 6-2/3 stop light loss each) with a circular polarizer.  The result were the following 45 second exposures: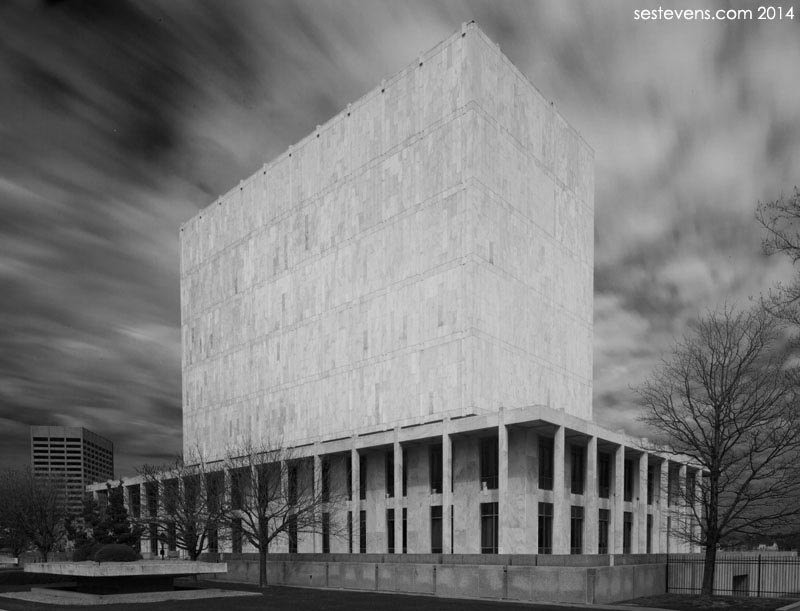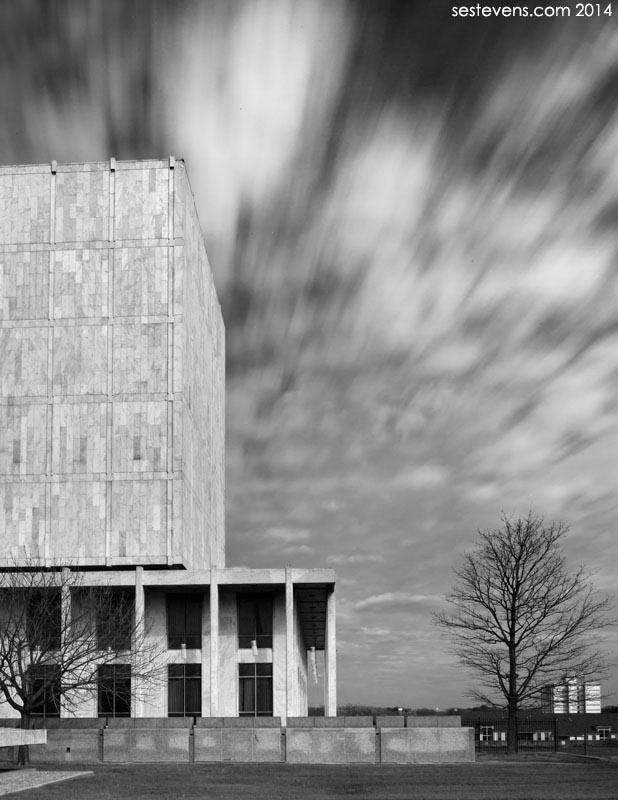 On the way to my hotel, I discovered the Cobb Performing Arts Center.  I shot this in the back first, while I was shooting in the front, security came up to me and said I wasn't allowed to shoot the building without permission.  Something about 9/11 and guns as an excuse.  The security folks were cool, they were just doing their job but these rules restricting photography is a bunch of bullshit. That said…next trip to Atlanta, I'll already know this building exists and ask for permission before arriving.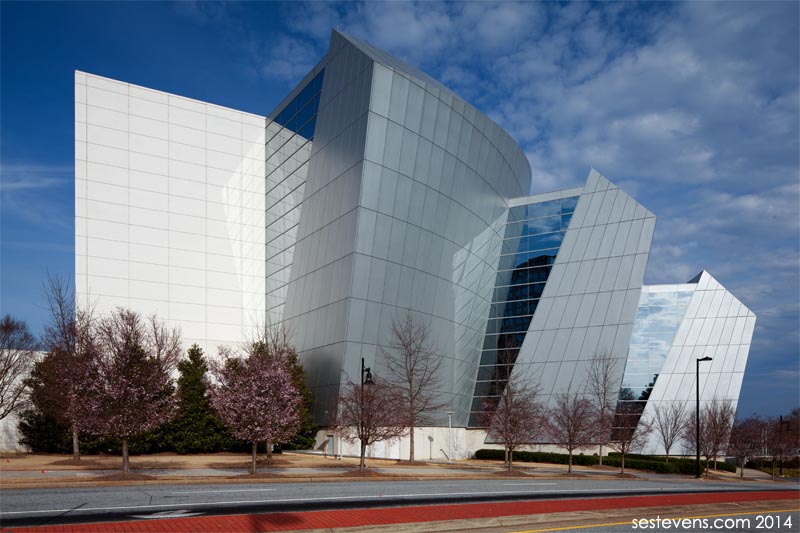 I returned to the famous downtown Marriott Atrium where I captured one of my favorite black and white architectural shots in 2007. Of course I was shooting with a Canon 10D, Sigma 15-30 lens, without a tripod so I wanted to see what a difference seven years of experience, a full-frame body, tilt-shift lens and tripod would make.
BLAM!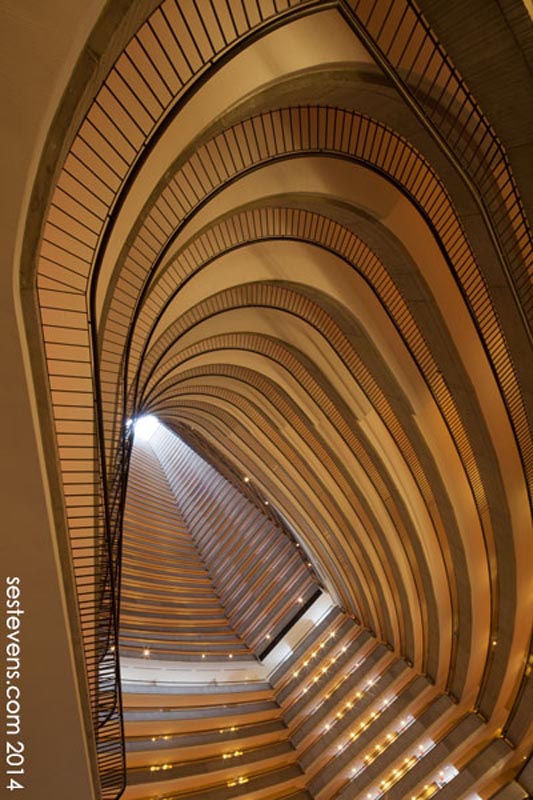 I did a Google search of this atrium before this revisit. It's difficult capturing commonly photographed locations and attempt to make it your own. In my quick research I noted many avoided the elevators and if they were included they were at standstill.
So I made it a point to avoid the skylight and going long-exposure. It'll take some years to place it in proper context, but "Rapture" is presently one of my favorite art architectural photos I've ever taken.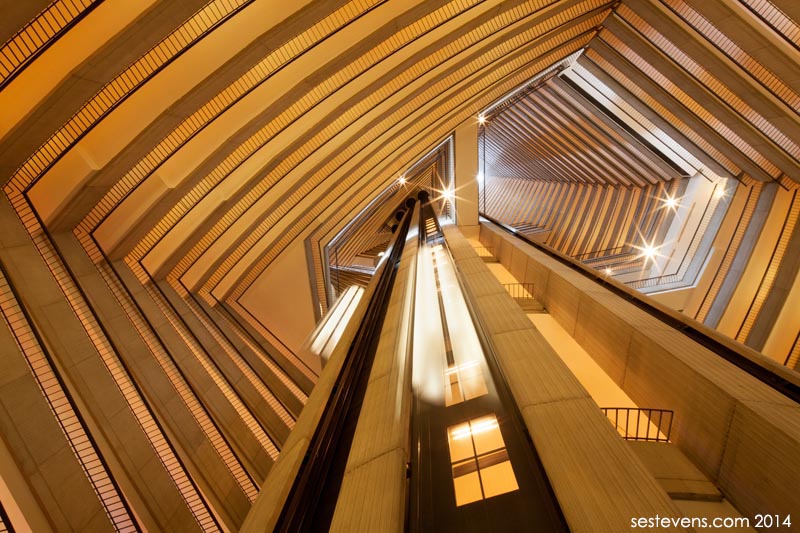 Rapture (2014)
I was turned on to a couple of easily accessible and relatively safe abandoned locations by a fellow urban explorer in Atlanta.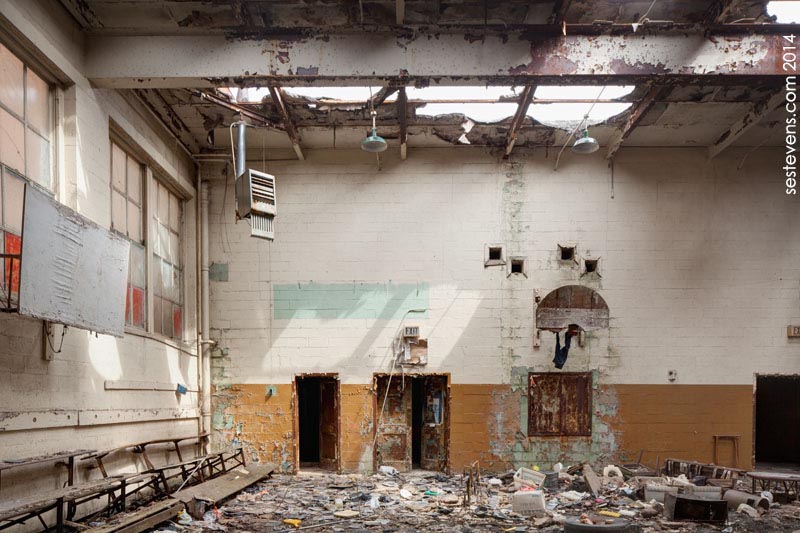 The last two is from an abandoned school. It was raining and there were a couple of homeless seeking shelter out back. Got in, took a few shots and got out.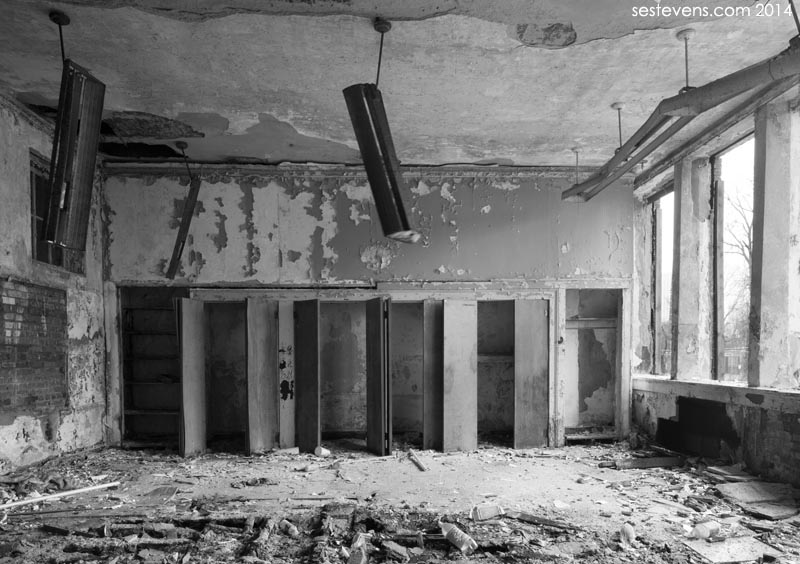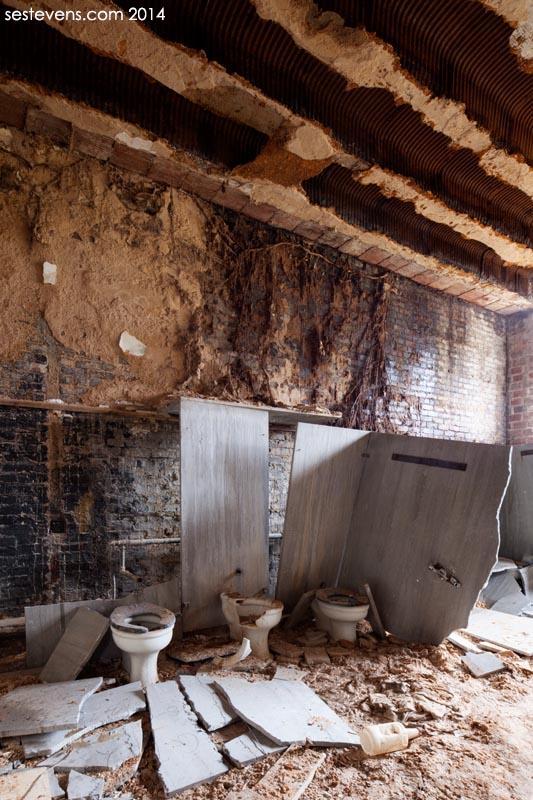 Out of Order (2014)
I'll admit it's been a struggle striking a balance between professional photography and still doing it for fun, but I feel like I'm starting to hit the right chords between shooting for work and play. Even if I don't play as much as I'd like. 😉