The sprawling shopping mall with anchor tenants and thousands of parking spots for peak holiday seasons were prominent markers of America's consumer economy between the 1960s and 1990s. However, with the advent of online retail, the building type has been in increasingly rapid decline. Many of these malls remain empty or abandoned, others demolished, but some are being gradually repurposed before becoming vacant.
This spring I worked with Little at the Hanes Mall in Winston-Salem, NC in one of these former retail anchor tenants to perform architectural photography of Truliant Federal Credit Union's Operations Center. Davie Construction was the general contractor.
Truliant's trademark sunny yellow and blue color palette provides accent color throughout the center, which occupies all three floors.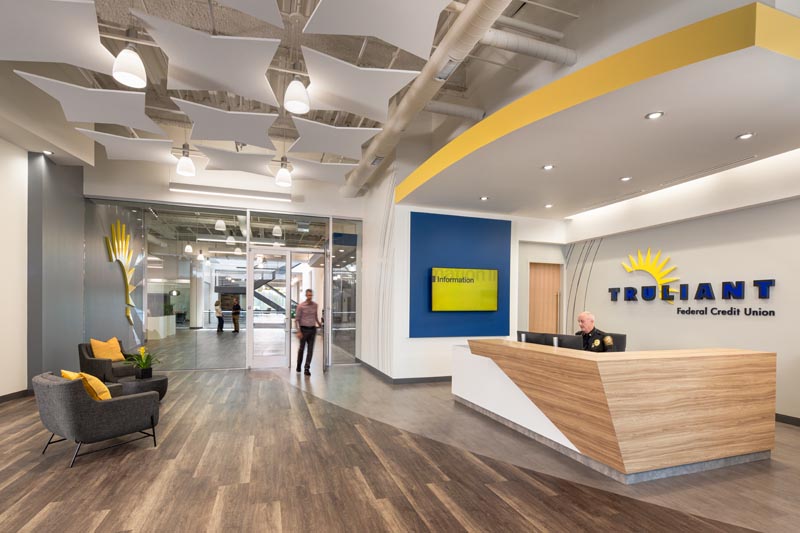 Little performed the architectural design and specified the furniture selection. Upon filtering through the security desk and lobby, visitors are greeted with vast floorspace beyond.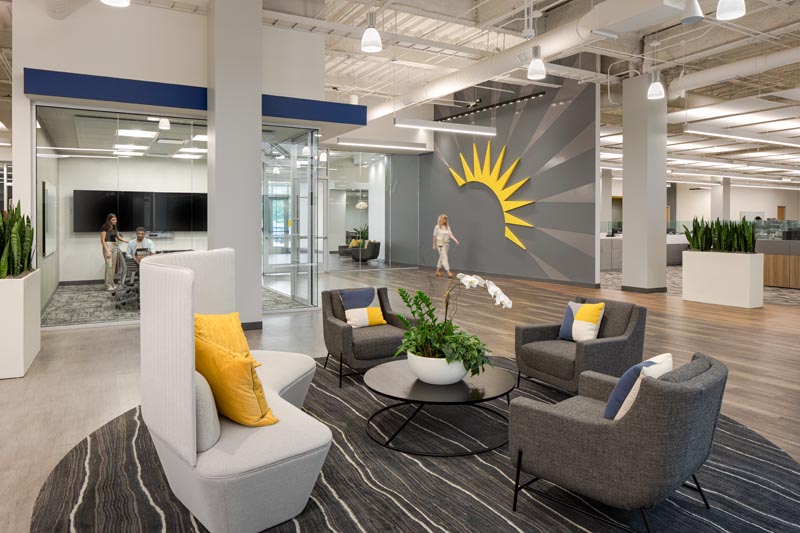 Chasing light. Every floor template is pierced by an existing skylight and staircase, which replaced the shopping mall escalators. Immediately beyond the stairs are transparent views into adjacent conference rooms.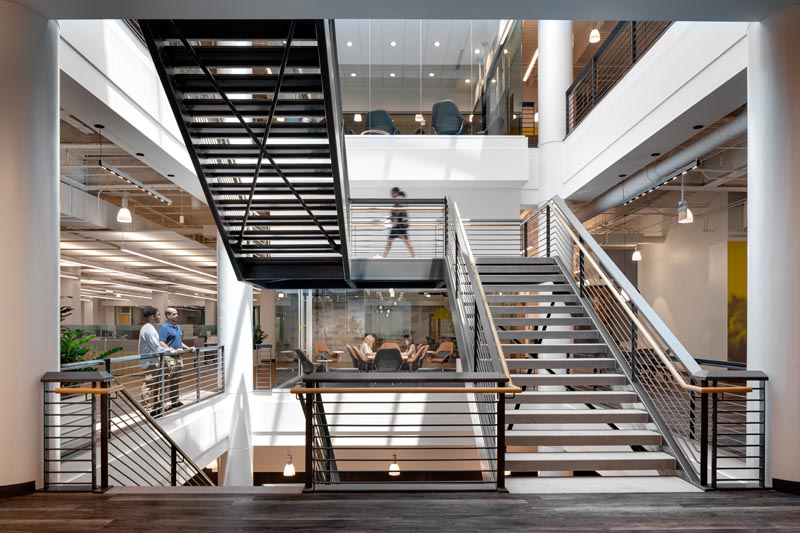 Axes of pathways stem from the center staircase for interior programming filtering from public space, to semi-private, to open office space. There are multiple bullpens for workers and visitors to break, grab coffee and gather. Small offices allow for semi-private workplaces isolated from surrounding noise. Graphic walls permeate through the entire operations center.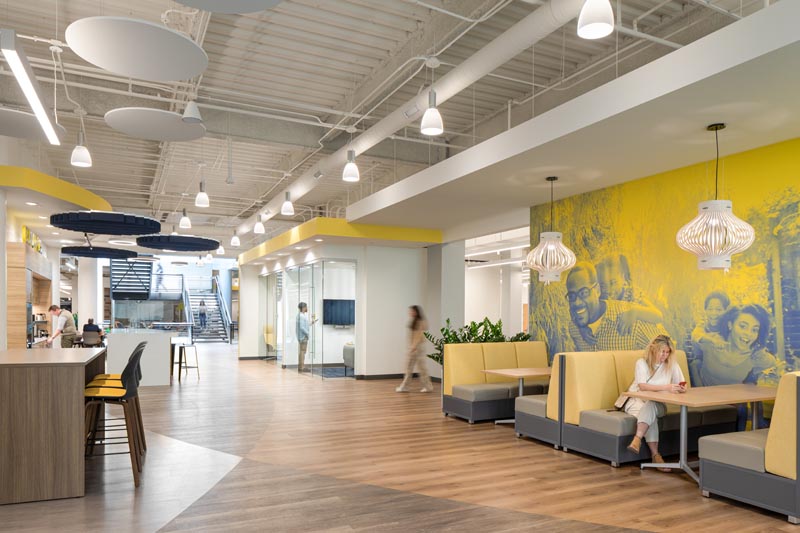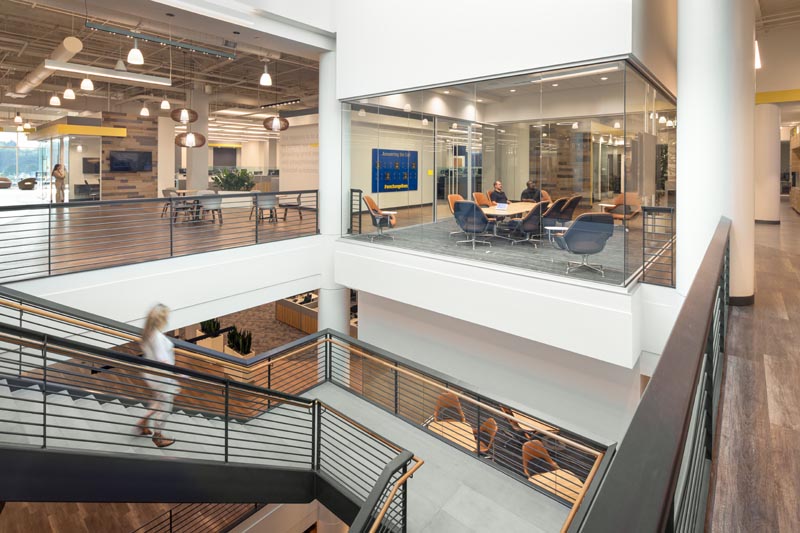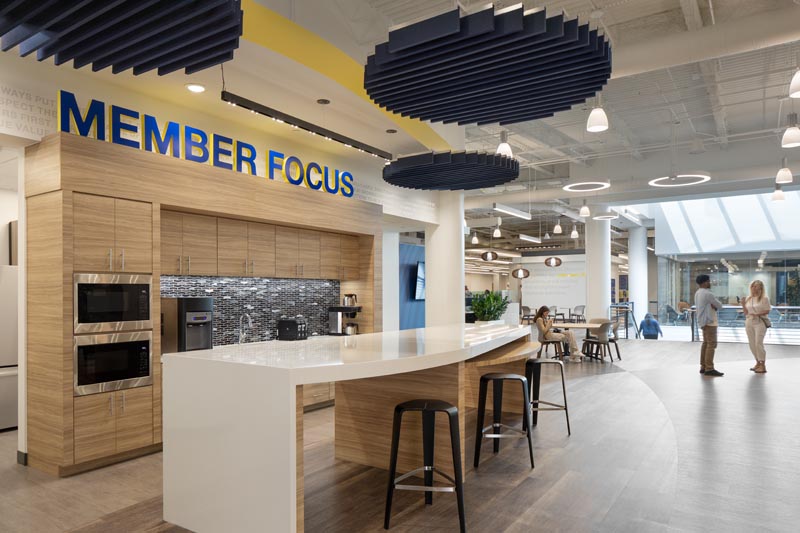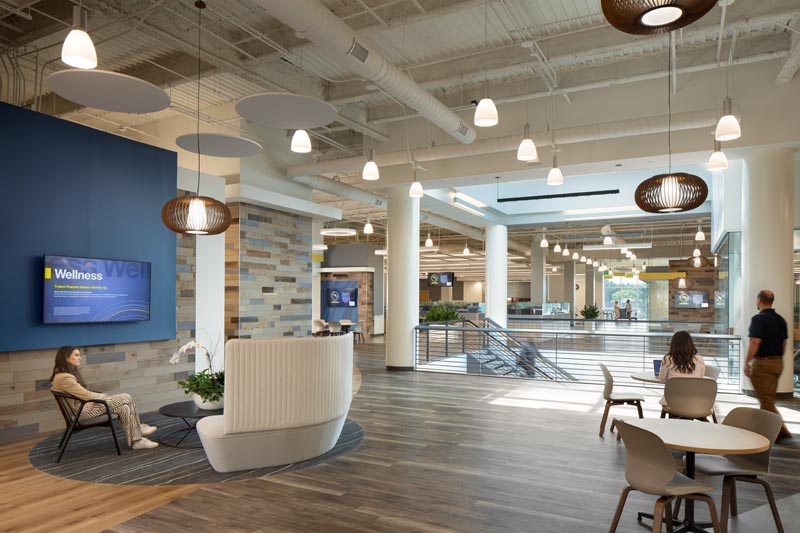 I liked the overall programming and furniture spacing, in conjunction to the acoustical ceiling panels above, it doesn't feel too barren nor too crowded.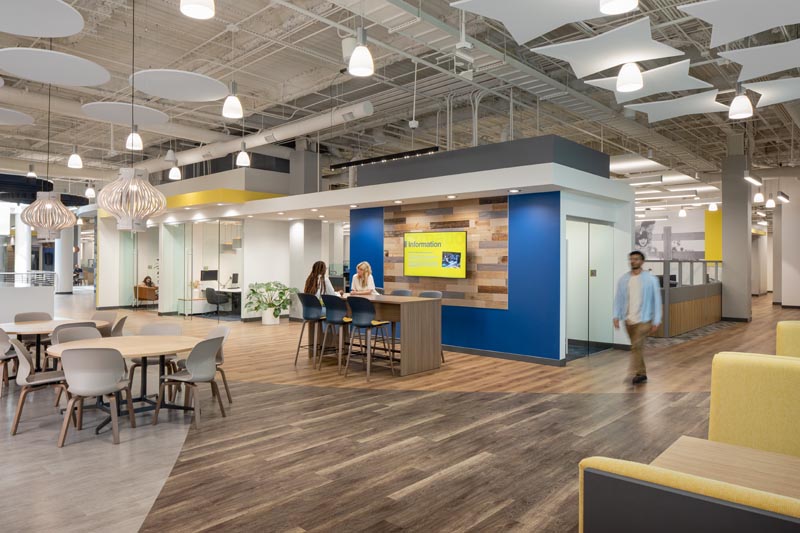 Shine on! The lower floor has uses reserved for employees including a fitness center and other spaces, and would be well-served as a company event space.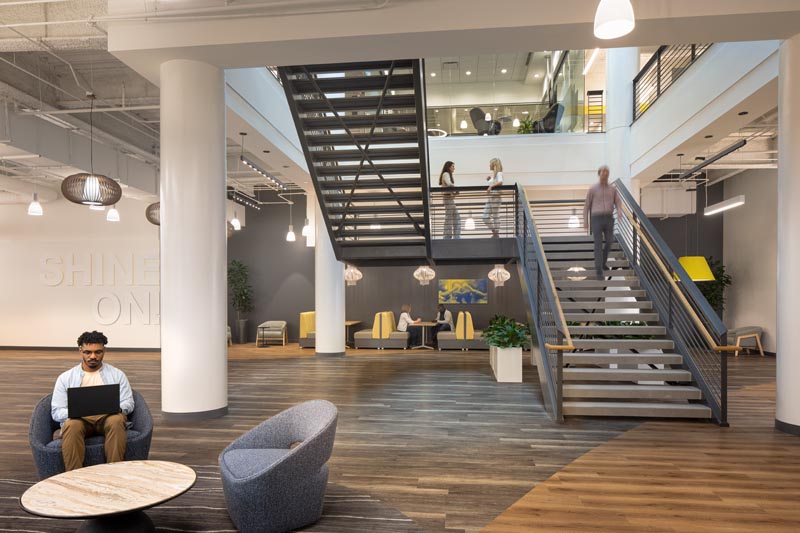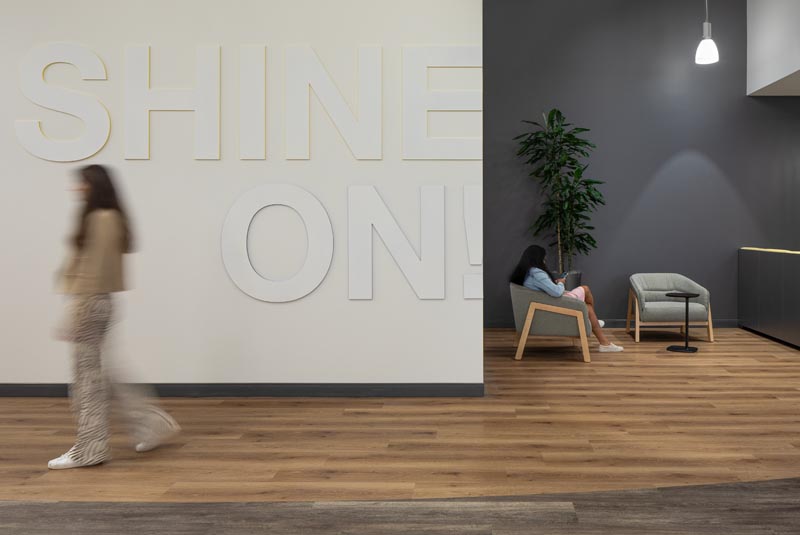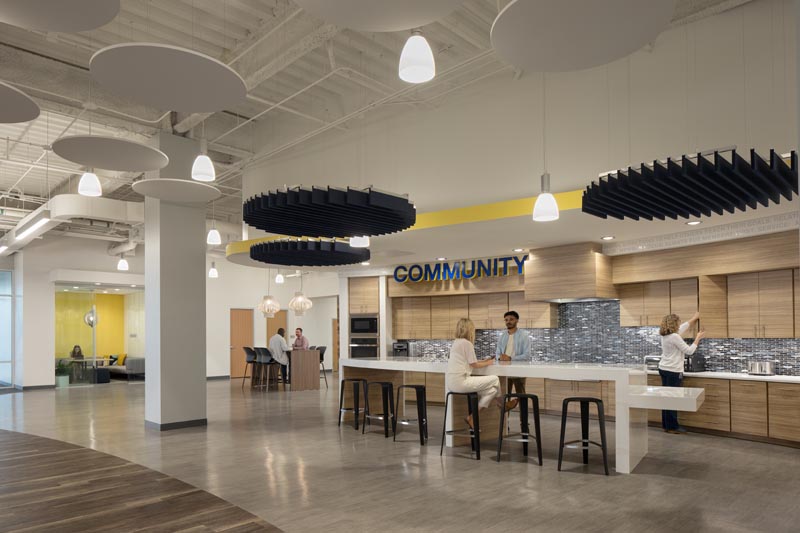 If you're were wondering what's happening with shopping malls, we're going to start seeing many of them repurposed – into medical care (of which I've also photographed), housing, education and other occupancy types. That's it for Truliant, see you next blog!