Previous blogs from the trip:
This blog is low on words – sorry, even I have my moments when I'm stunningly incoherent.
I got to see some rural scenes between Taos and Cimarron.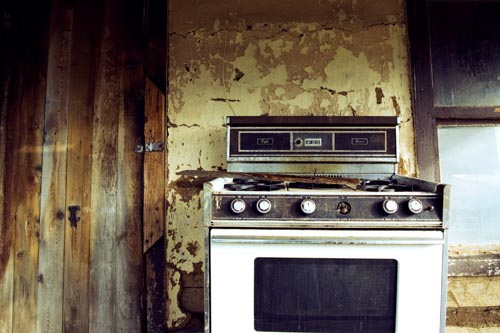 Halfway between Taos and Cimarron is Eagle's Nest where this chapel at the Vietnam Veterans' National Memorial & State Park resides.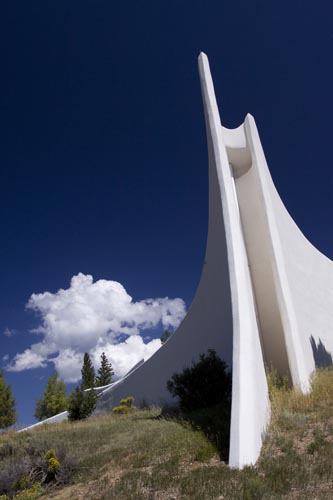 While in Cimarron, I carefully documented with my hi-tech hi-resolution camera phone one of Phillip Jefferson's finest designs for his architectural portfolio. He must've worked on that sign for at least 3 or 4 months. I'll be sure to include this in my professional photography portfolio to attract future clients. What a masterpiece of contemporary graphics. Here, you can see Bennett Strahan pointing to Phillip's crafty use of the Comic Sans font.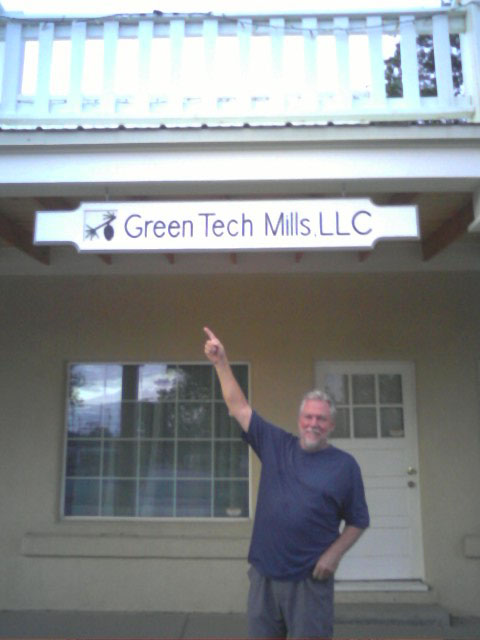 I got to witness a nice sunrise between Cimarron and Abiquiu…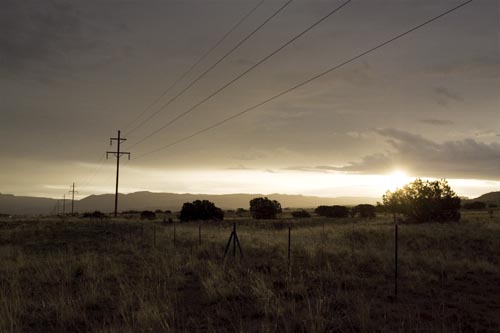 …and was fortunate to revel in a brilliant sunset in Abiquiu, New Mexico.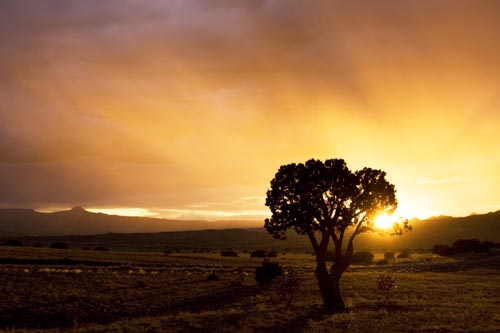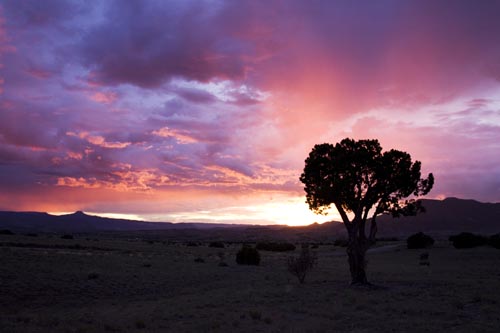 I took a morning's drive down the "Turquoise trail" between Taos and Chimayo.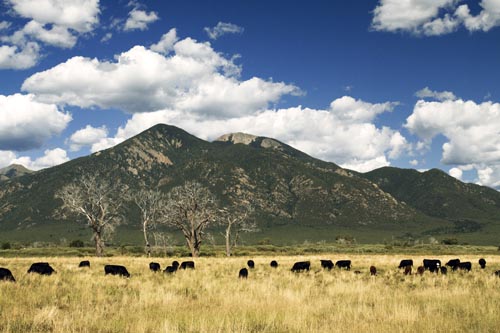 This is an empty dilapidated house in Truchas. It was one of those stereotypical sleepy New Mexico towns where everyone's dogs saunter in playful packs through the streets.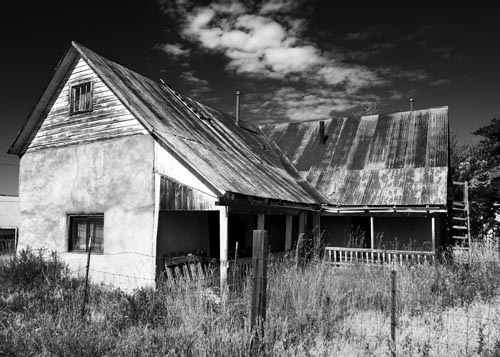 I'm trying to remember where this is – I believe it's in Las Trampas.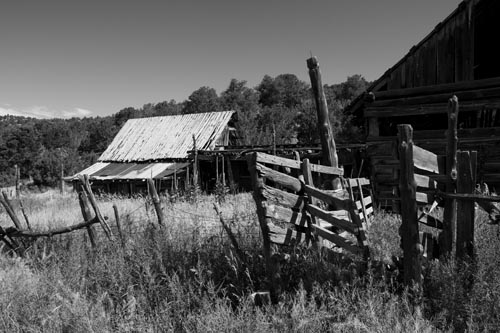 Below is the San Lorenzo de Picuris chapel at the Picuris Pueblo.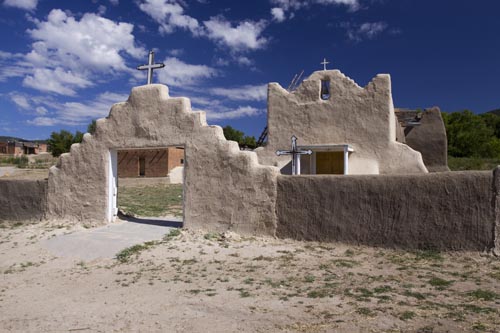 A tractor-trailer heading towards the village of Chamisal.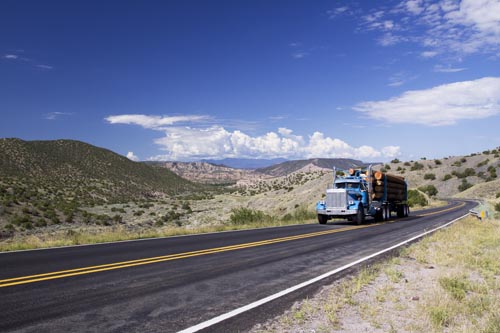 One of the most fun places I went to was the Kasha-Katuwe Tent Rocks National Park. It was so much fun, I went there twice. The first time I went there, I had the entire park to myself. Seriously, do you know difficult it is to have something like that all to yourself? It's a relatively new and unknown national monument and I arrived just at the start of off-season, so I was lucky. The first time I went there was near the beginning of the trip to hike the entire thing and scope it out. The second time, I took pictures as a storm was brewing. This time, I think I was one of maybe about 5 or 6 people in the entire place.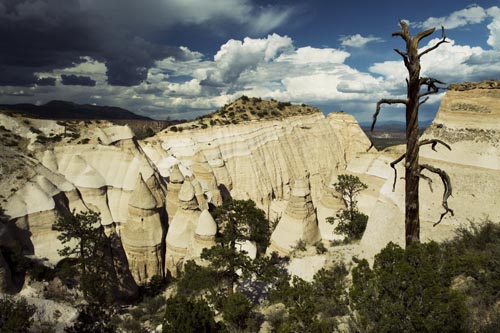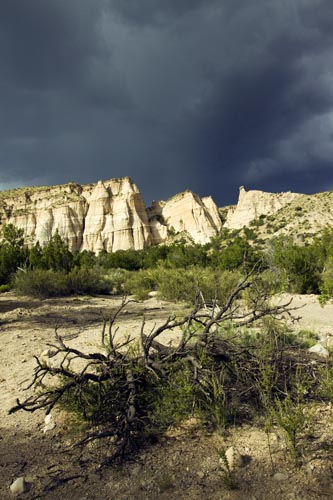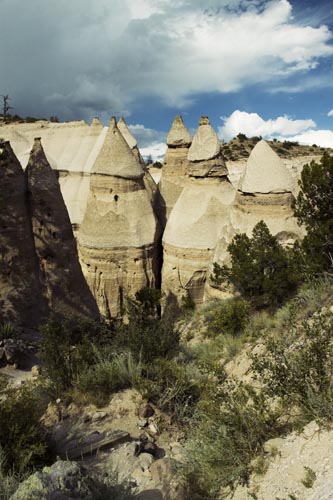 I was lucky to have emerged from the mountains just as it started pouring. I felt sorry for the people who were a couple miles into the mountains.
Confusing signs. That way! No, wait – go that way!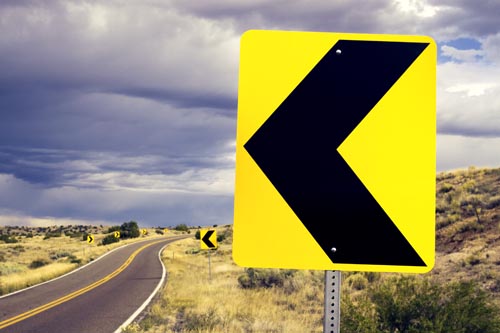 Rainbow after the storm near the Cochiti pueblo.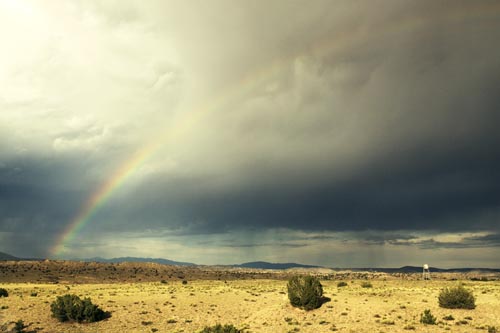 And finally, I leave you with a last, inspirational memory with my final photograph from New Mexico. After the rainbow shot, I stopped at a gas station off the interstate. Apparently, the people here to NOT like Dallas Cowboys.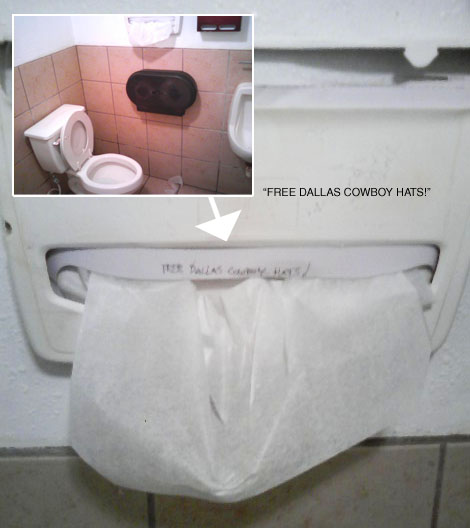 Catch you next blog!