Introducing another architectural interior renovation completed by Sophie Piesse, in Carrboro, North Carolina. Let's get started!
This little nook tucked into the new staircase allows both display space and a place to leave shoes and other items.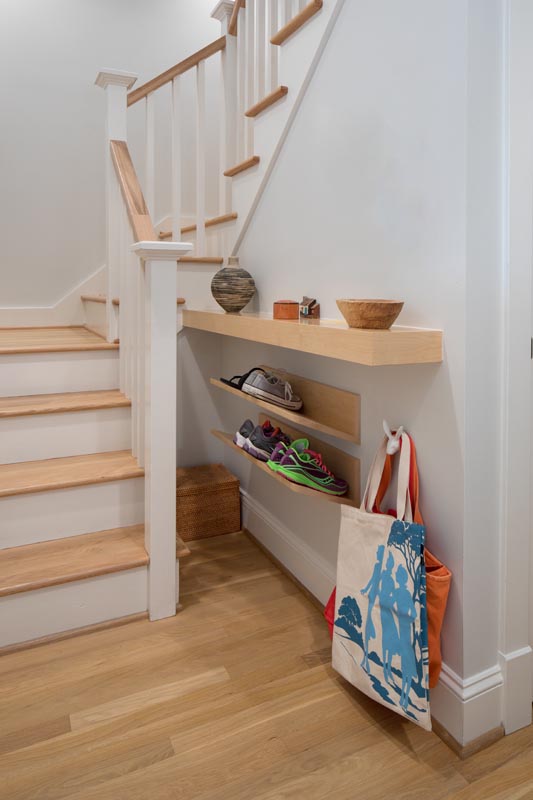 I love this kitchen. As you may tell from the windows, spring is in the air in North Carolina.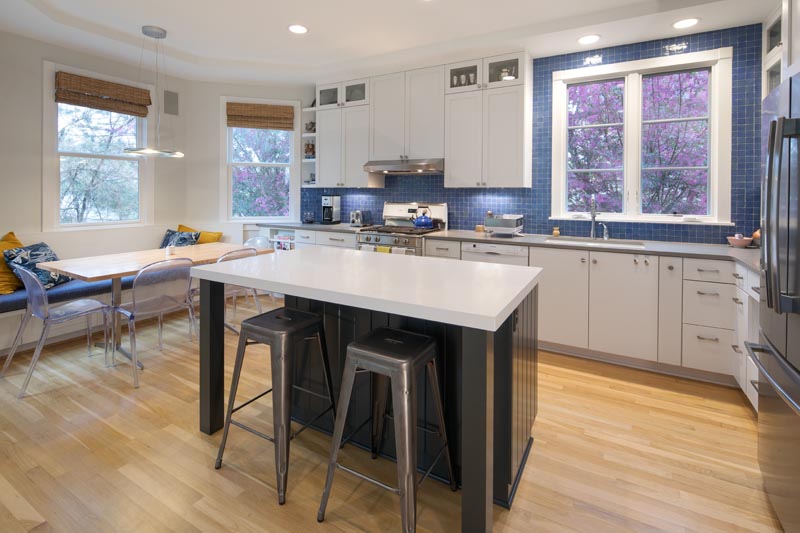 Neat cabinet detailing, right?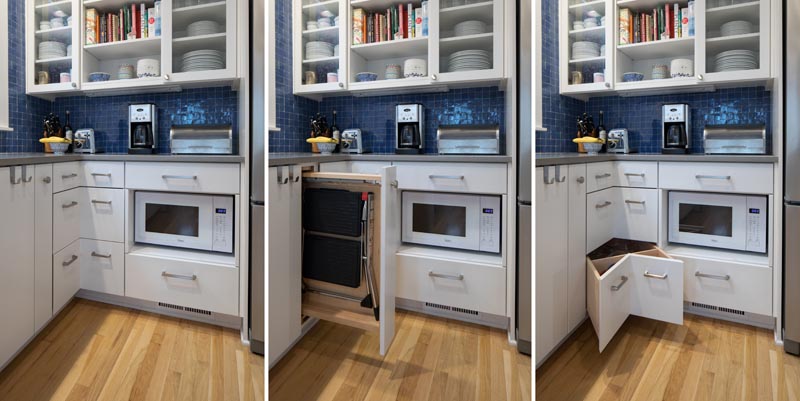 The second floor landing can be as seen beyond the double doors leading from the children's game room.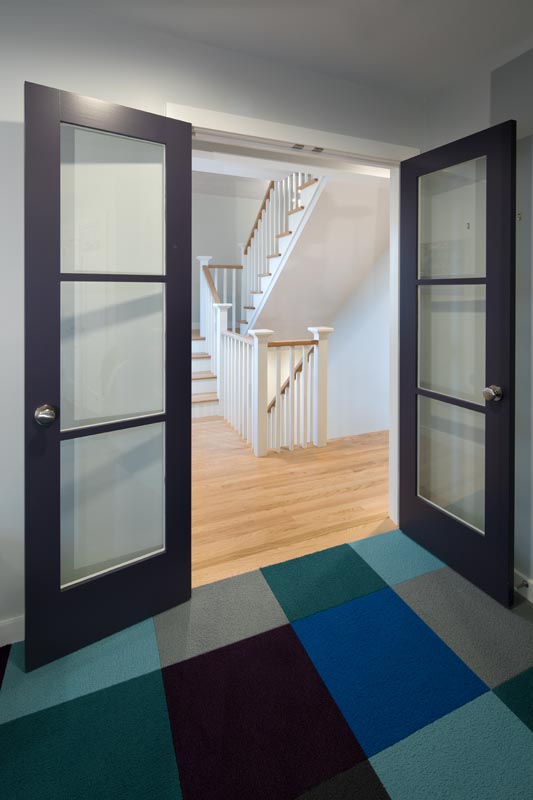 This intermediate floor also has a clean, functional laundry room.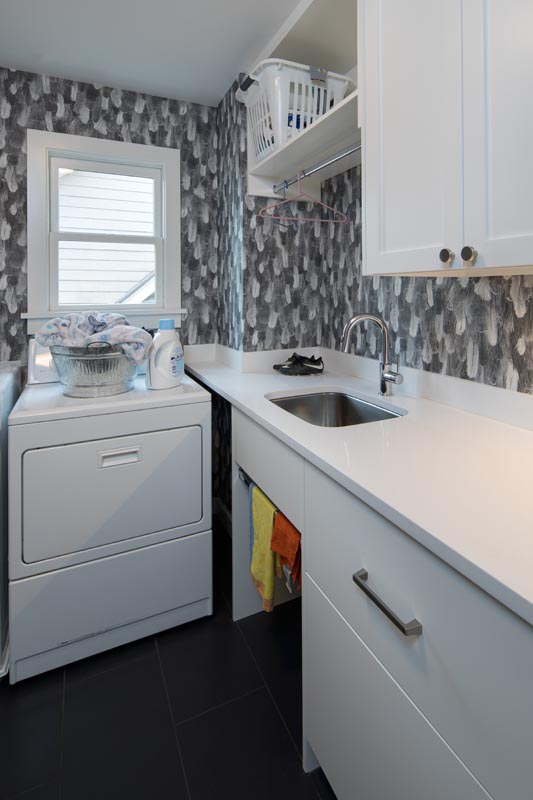 The kids' bedrooms were some of the best I've personally seen in a very long time. Sophie really knows how to make use of about every little space. In the child's bedroom with the world map wallpaper, you may notice a small door at the wall's bottom, adjacent to the desk. This is a little pass-thru door between bedrooms, so the kids can crawl between the rooms.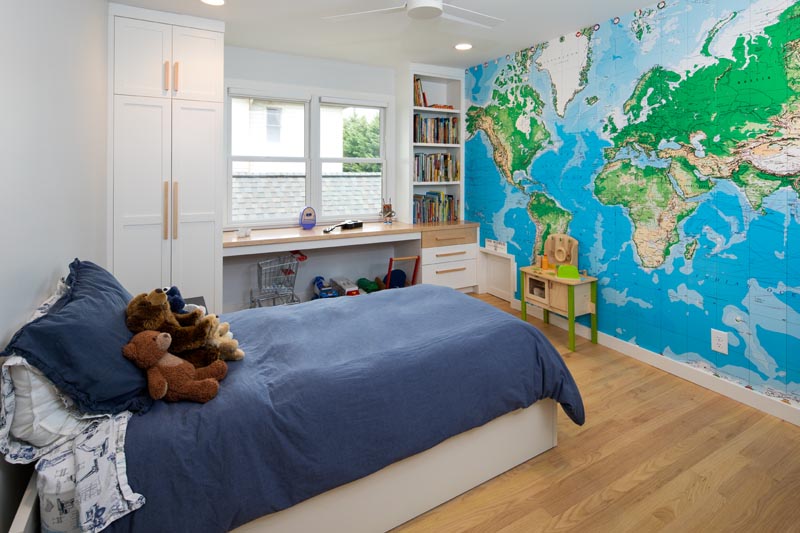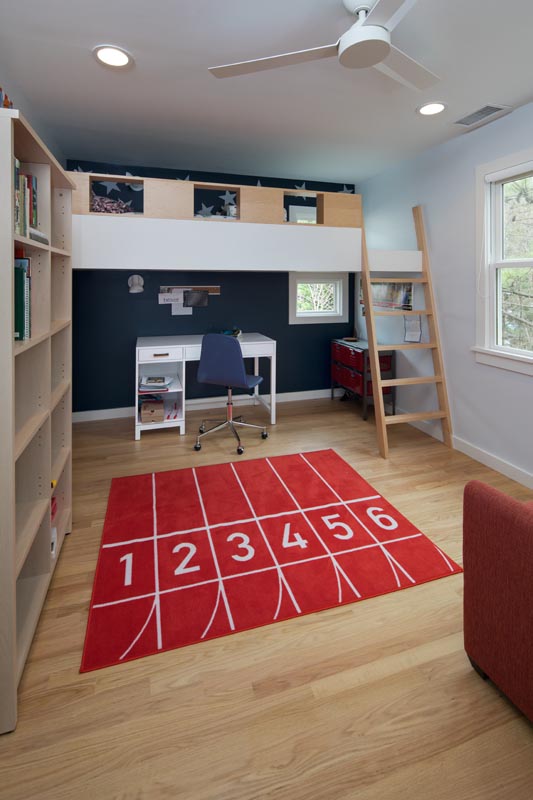 The two boys share this bathroom.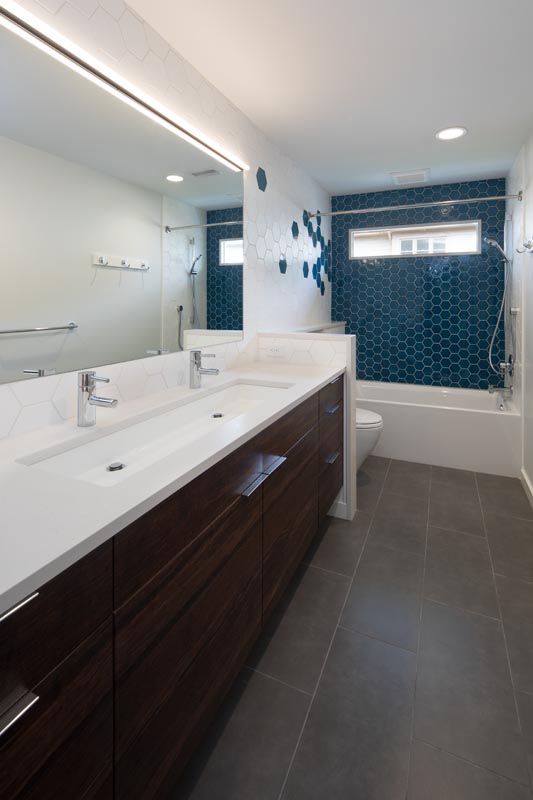 The third-floor landing contains a library and sitting area.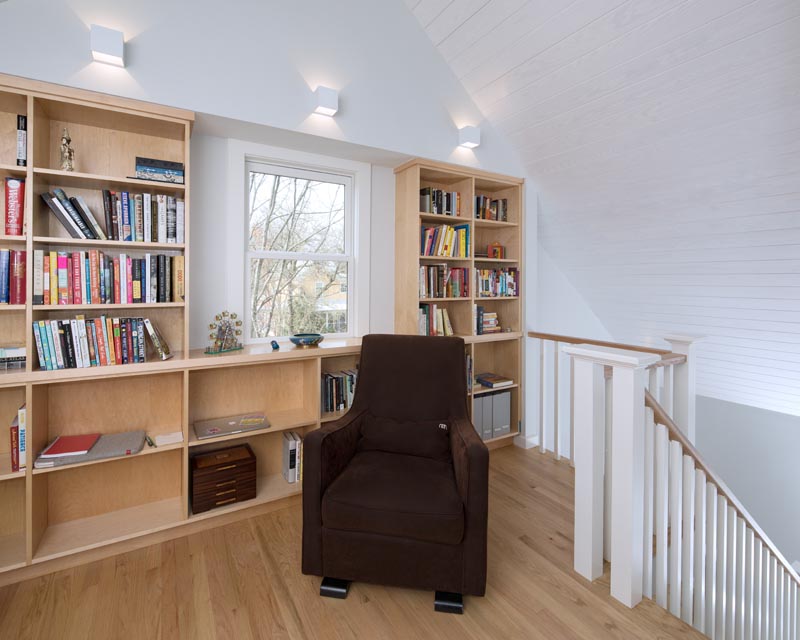 The master bedroom basks all day from the glow provided from the triple skylights.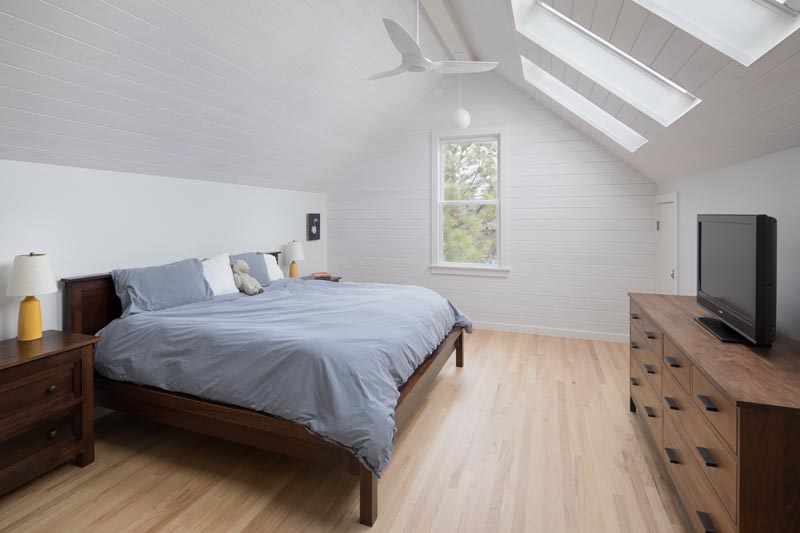 And finally, this is the master bath.