Made a quick up-and-back trip down to Charleston SC to shoot the Roper Medical Plaza on behalf of new client, Jones Lang LaSalle. The fun thing about shooting in the Carolinas this time of year, particularly if you have to drive long distances, is the weather forecasts are never correct.
Like, ever.
It was supposed to rain all week except Monday, which would be partly cloudy. I called an audible and move the shoot up to Monday. On Monday morning it was foggy sunrise through about…oh, say…noon. Fortunately, it cleared up for a few hours and the fog began again to roll in around sunset. Thankfully this was a real-estate shoot, which is typically much more forgiving in terms of timing, preciseness, and meticulousness of the final product than architectural photography (just being honest, real estate photography has far less needs for their marketing imagery). So I made the most of it.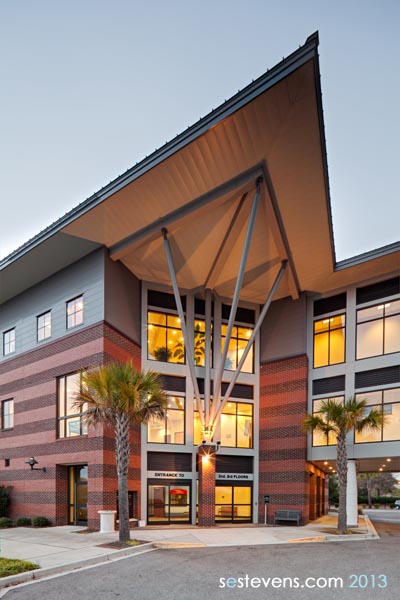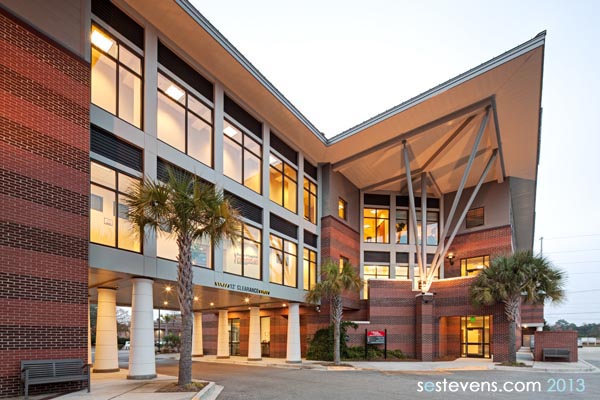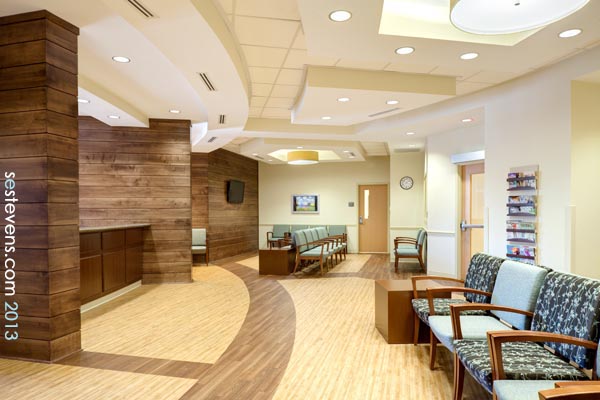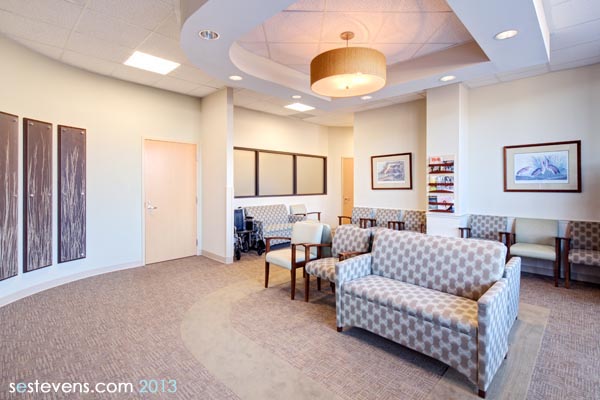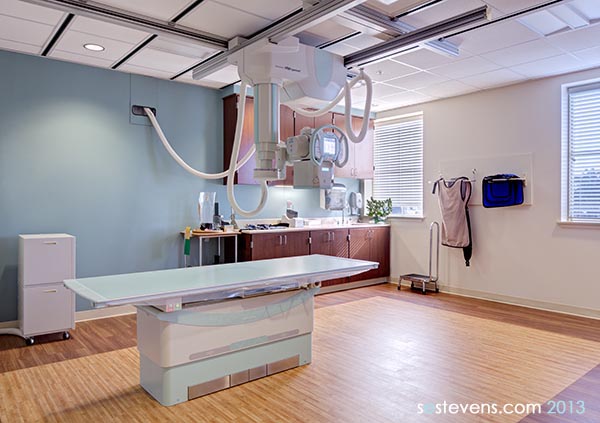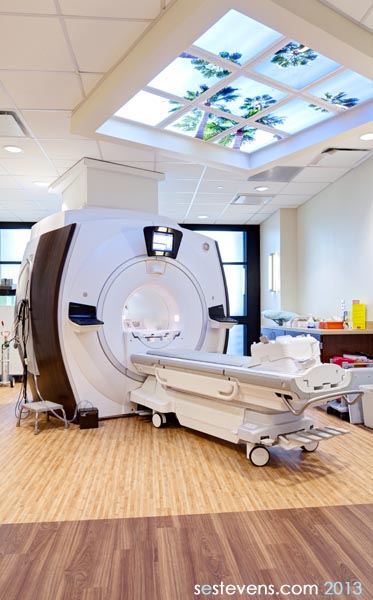 By the way – the palmtrees-in-the-sky skylights above – do those really make people more relaxed going through an MRI? Just curious. I once received a phone call from a doctor in Florida who was interesting using one of my photographs for that purpose.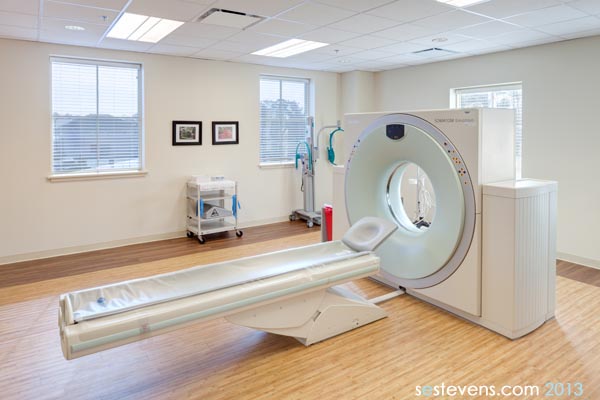 By the way – the weather would clear up in the latter-half of the week.  Whatever!