While down – well further down – South, had a few commercial assignments with Olive Design Build – a couple of hotels and a medical office building.
The Comfort Suites in Charleston, South Carolina. Apparently this site had been dormant for years because nobody could figure out what sort of building function with limited access in or out could handle such a busy series of intersection. The low flow of a hotel made perfect sense.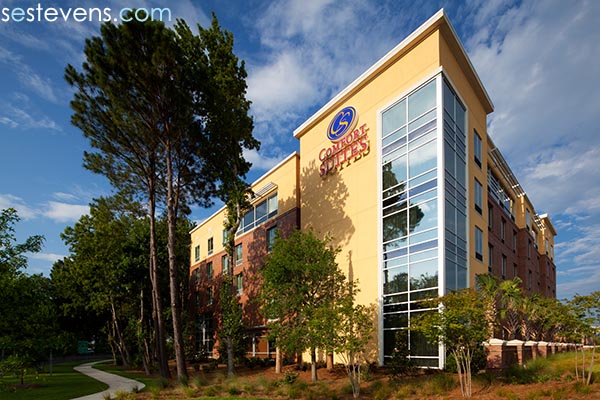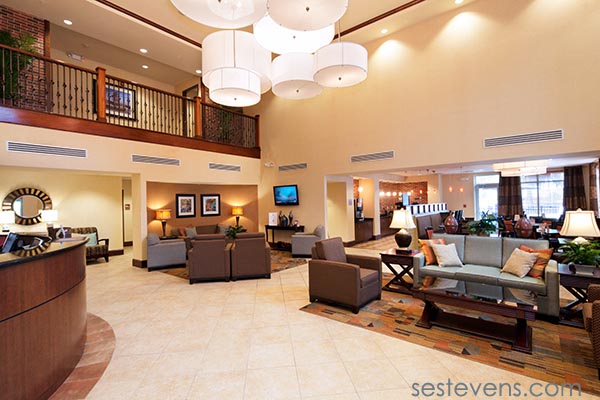 Holiday Inn in W. Columbia, South Carolina. Has the appearance of most chain hotels, but this one got LEED certification.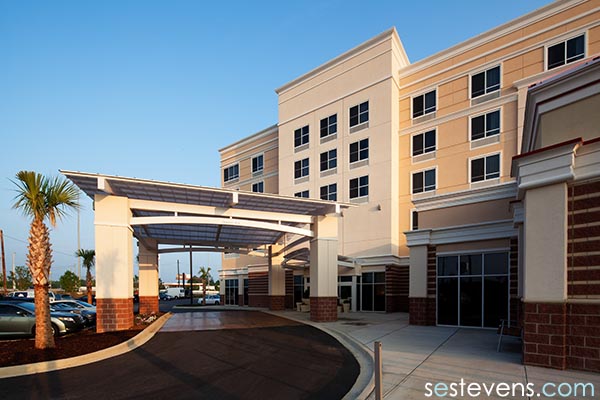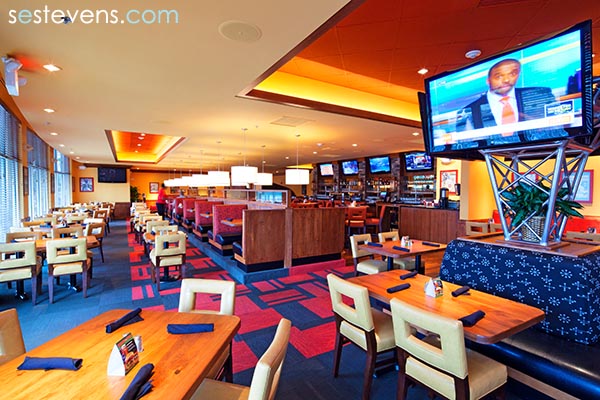 And finally a medical office building down in Douglasville, GA