Whew, it's been a month since the last blog! Things have been a good busy this spring. Much of April and early May was filled with clouds and rain so much of my time was spent frequently updating weather.com. Needless to say I was very thankful once the drops faded away!
It also marked the beginning of this year's photography for M/I Homes in Raleigh. These are some of the good people of M/I who sign my checks, donating to Go Red For Women. (See? I can shoot people once in awhile.)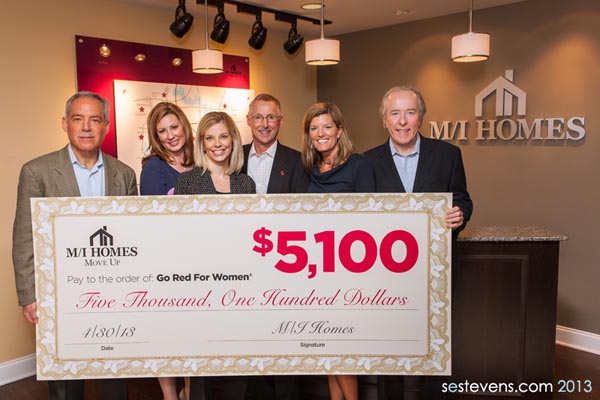 Which got me thinking – can these checks be signed and cashed ala Happy Gilmore? Could M/I get me one of these hugeass checks to deposit at my bank?
So these are takes from the first four models I've shot for M/I this year at Madison Glen in Durham, Flowers Plantation in Clayton, Briar Chapel in Chapel Hill, and South Lakes in Fuquay Varina. Enjoy and see you next time around. 🙂