I'm working with North Carolina architect Sophie Piesse, providing photography for several of her residential projects. The first was the Lucasse Baker residence, a contemporary renovation in Chapel Hill. The entire living, kitchen, and entry areas were gutted, re-arranged, and redesigned to create spaces that flow seamlessly from one to the next.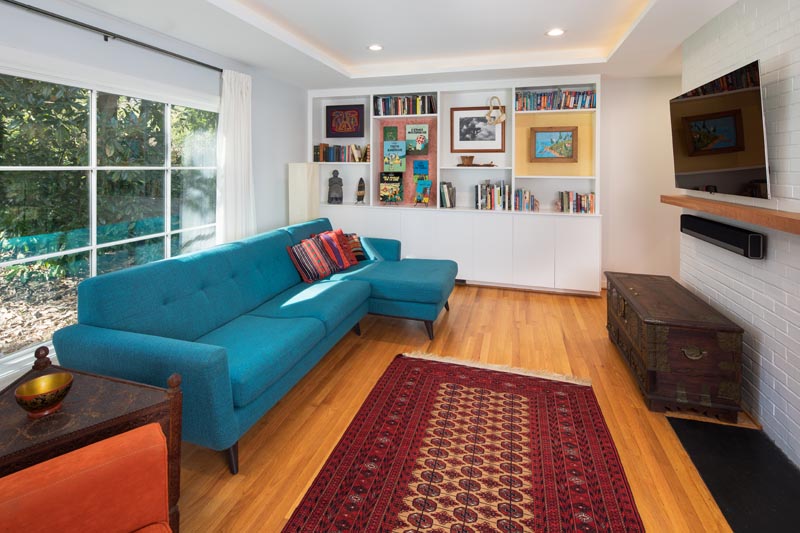 If I remember correctly, the fireplace is part of the original wall. A wood member running the wall's entire length forms a mantle between fireplace and television. You can see how the living room connects the kitchen and staircase beyond.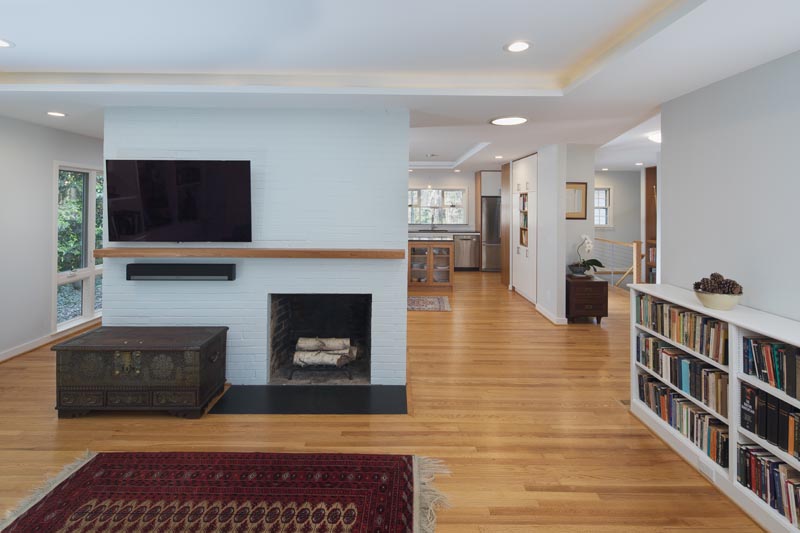 Piesse did a really nice job with the kitchen. The curve in the island was a nice touch.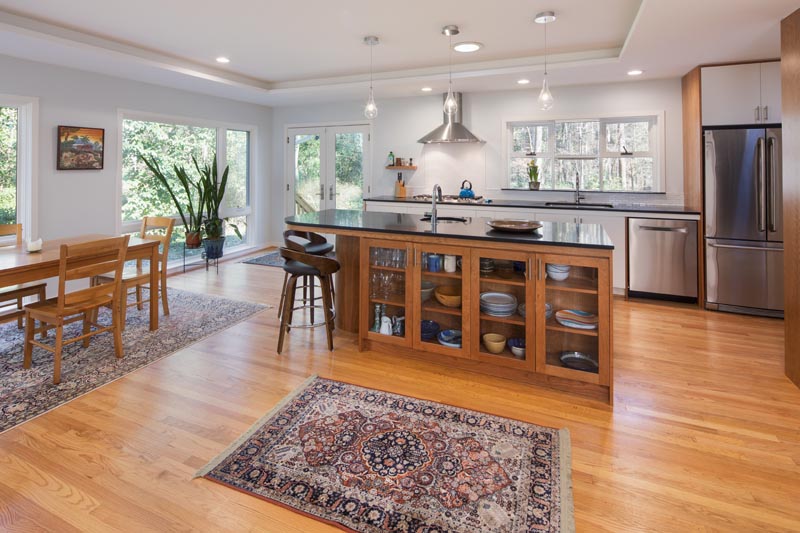 I love the built-in cabinets, shelves, and appliances, functionally useful, conserving space, and aesthetically clean. Crisp joints and sensible transitions really bring out the best in the material palette.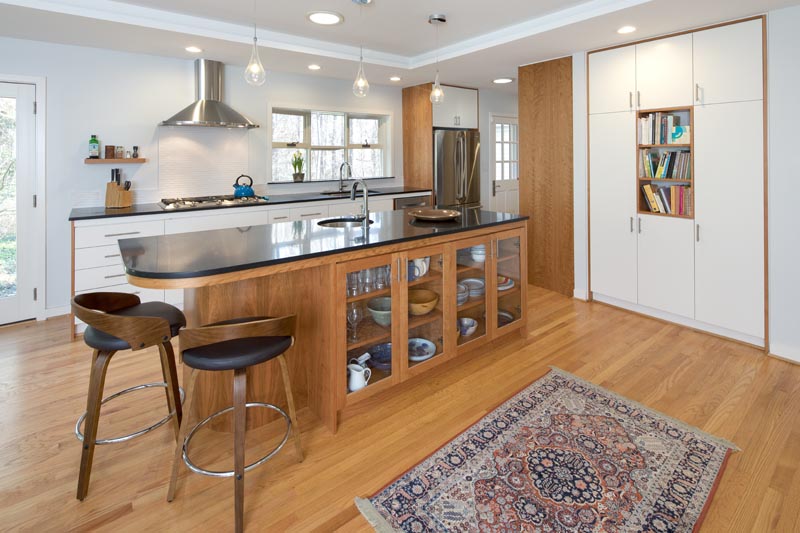 Again, you'll notice how the kitchen likewise transitions to the living room and how space is utilized and saved allowing for more room to freely move.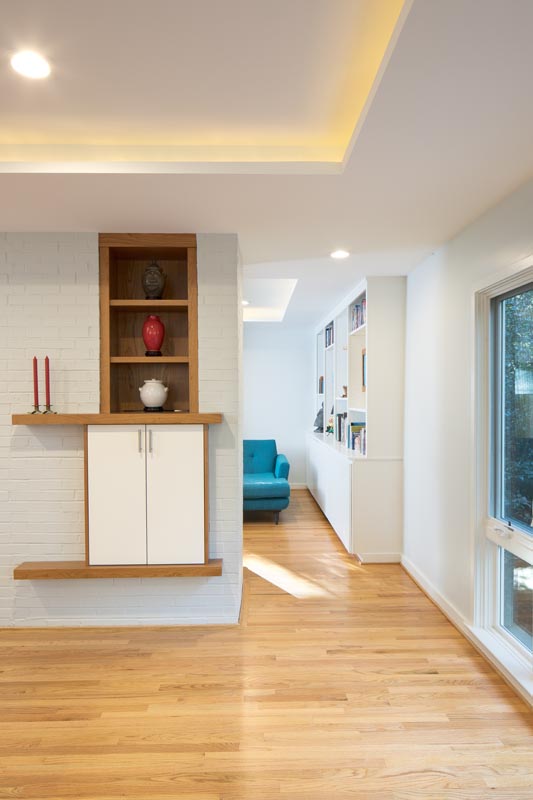 In the rear of the kitchen is this stacked microwave and oven assembly. To the right is a pantry and to the left are stairs that lead below.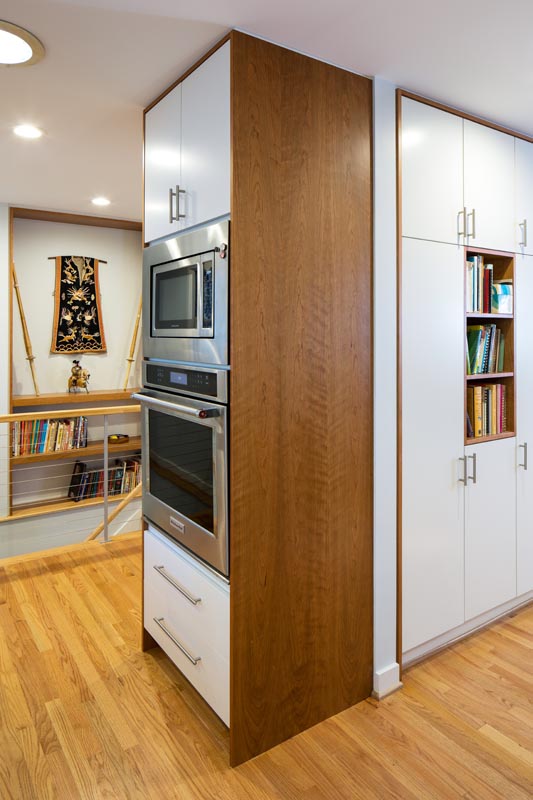 This may be one of my favorite houses I've photographed in terms of carving from walls to create useful and visually pleasing spaces.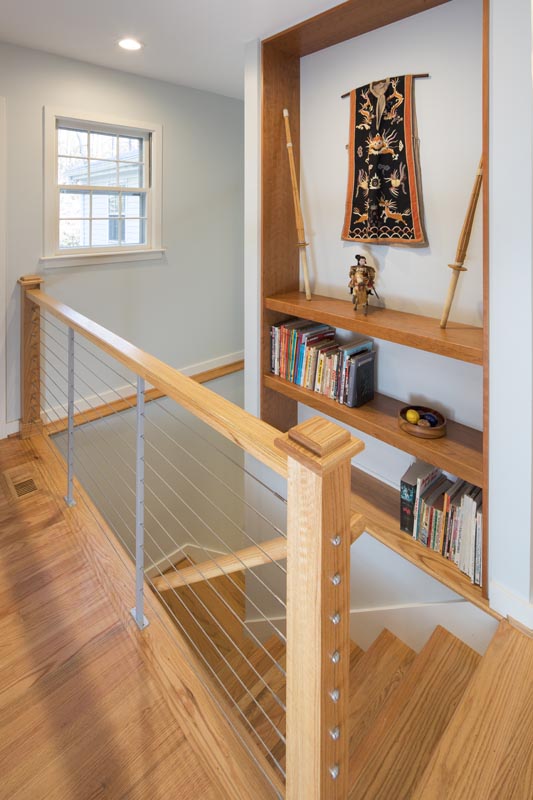 'Til the next blog!