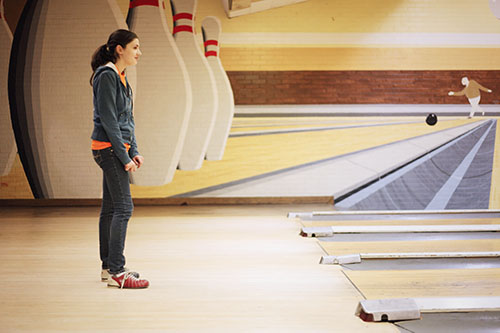 So.
I received an e-mail from a local camera club stating that the local Big Brothers Big Sisters needed 2-4 photogs in short notice for an event last weekend. BBBS is near and dear to my heart and I enjoyed performing volunteer work with them before I became super sick. So I responded back to the head of the camera club from my phone:
From: Sterling E. Stevens

To: Camera Club President

Sent: Friday, February 26, 2010 1:43 PM

Subject: Bbbs

I can shoot at bbbs if you don't have enough photogs. I've never done events but if this is their bowling for kids sake I'd help out.

Sterling
You see not only don't I do people, I'm ill equipped to handle them. Not like, personally – I socialize quite fine, thank you. I know preciously little about photographing people, the dynamic is so different from the still objects I'm accustomed to. Further, all of my lenses, with the exception of my 50mm prime, are narrow aperture or wide angle lenses that I use to handle architectural photography, requiring longer exposures.
This is not a very well-kept secret from anyone.
From: Camera Club President

To: Sterling E. Stevens

Sent: Friday, February 26, 2010 4:17 PM

Subject: Re: Bbbs

Sterling, thank you for offering. We have just one volunteer who knows what he's doing so YES,, PLEASE do the shoot. For heaven's sake, the event is TOMORROW and we're so desperate we'll even use you and your meager skills. Since you're already in over your head, use a flash USE A FLASH MAN and what they want is candids (jpg) on a CD. Make 'delivery' arrangements with them and hopefully they won't laugh when they see the pics you developed. You don't have to stay there all day,, just drop in and maybe do an hour (or more) of shooting to capture the kids having fun, getting their reactions to pins knocked down etc.
(Note: I may have embellished the reply e-mail a little bit…)
So I met up with fellow photographer Lee Dawson at the bowling alley. I stayed all five hours, which flew by pretty quickly. I learned a LOT about lighting, especially in a bowling alley that's so completely…yellow. Let me describe the space. Of course, since it's indoors it's a low-light situation. When you enter the bowling alley, the main corridor is dark. There's no fluorescent lighting until the staging area between seating area and bowling lanes. The lanes were filled with diffuse light. The BBBS t-shirts? Blazing white, which made me think twice about using a flash. In case you forgot, the end of the lanes were YELLOW. Now, anyone reading this who has done live event or portrait photography and perfectly understands the effects of color, fluorescent lighting, and reflection are likely laughing at me right now as I had no clue what I was doing.
I set my new Canon 5D Mark II (woohoo!) at 800 ISO, and only used my 50mm, keeping the aperture between F2.2 and F3.2. My other body and lenses were useless. I did the best I could, focusing mostly on individuals rather than overall scenes. I let Lee with the big 'ol honking lens handle overall scenes and shooting photos from a distance.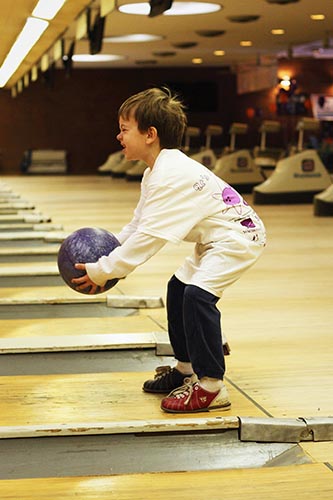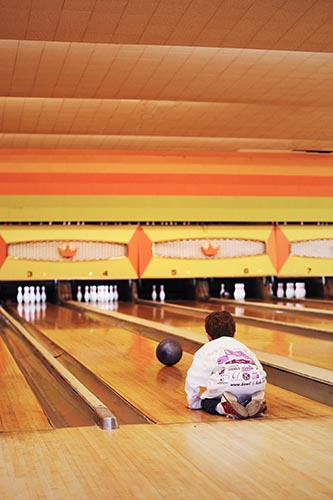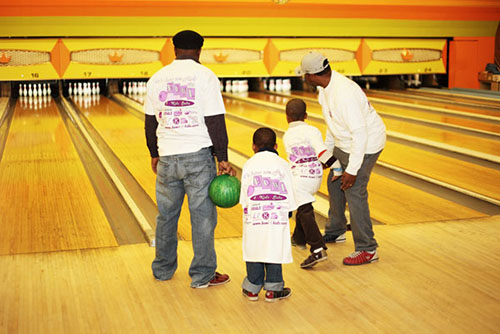 As you can tell, the children were heavily invested in the fate of the bowling ball on the other end of the lane.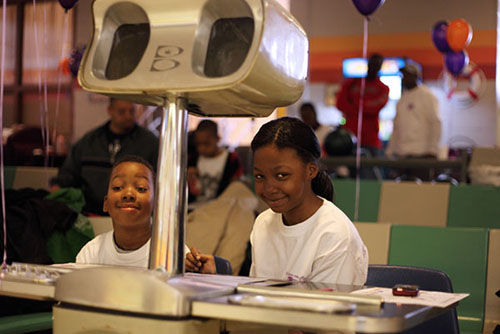 At first, the boy below was hamming it up for the camera, but the girl was shy. By the time I snuck a reticent smile out of her, the boy had to be thinking…"Uh…we done yet? I'm already bored."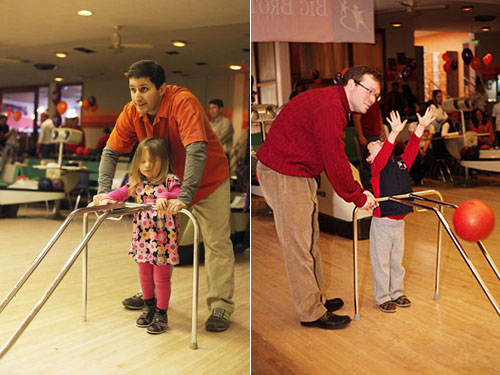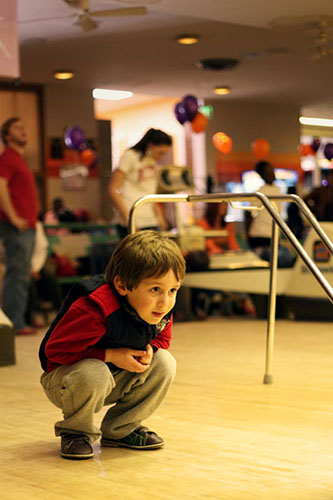 There was this ONE boy who was a total trip. Everything was exciting. Releasing the bowling ball, watching it go down the lane. When the ball hit the pins, he exploded, like, "YAHHHHHHHHHHHHHHHH!!! BOOOOOOM!"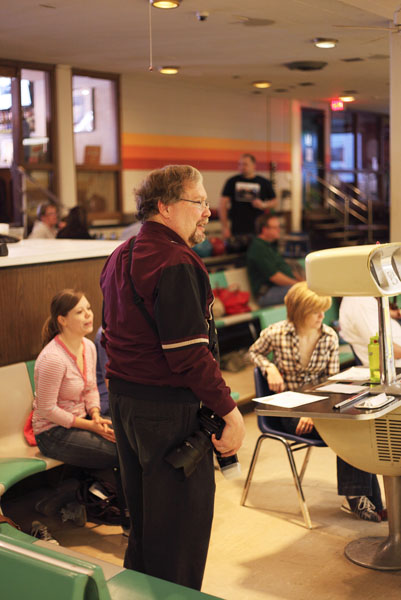 And finally, this is Lee Dawson, who, as you can tell – was much better suited to doing this than I. Looking forward to seeing his pictures!