The Pilot Mountain Middle School, designed by Little, is nestled among the North Carolina hills. The three-story structure is embedded in a hill and it's U-shaped layout organizes the spaces within. The school's exterior material palette is similar to most modern-day schools, the striation drawing cues from the surrounding countryside.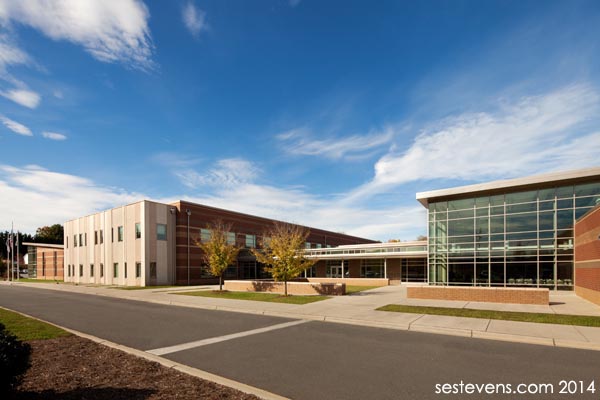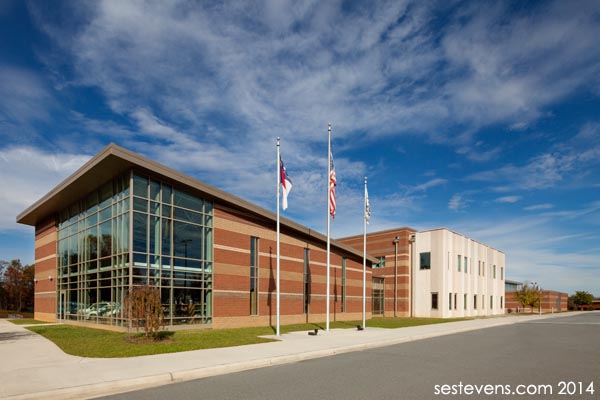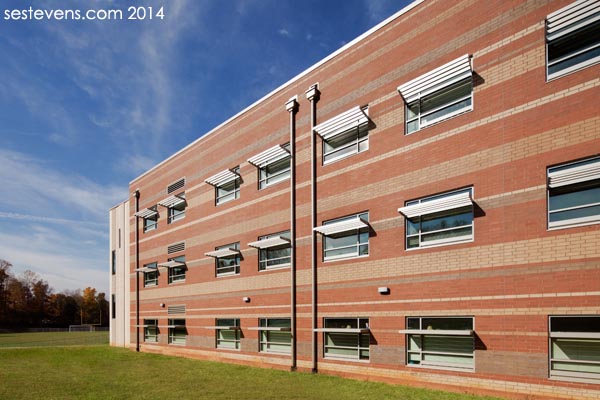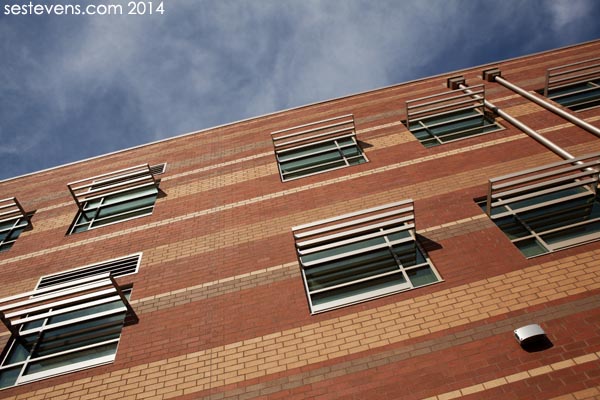 Hall spaces served double-duty as both navigation and collection spaces.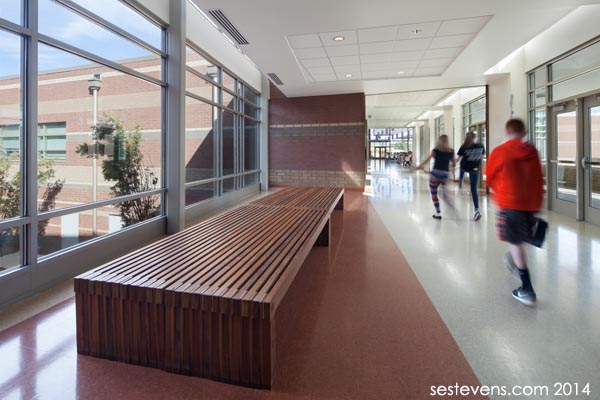 Fenestration was employed as a layer to extend the cafeteria space into the gymnasium and vice versa.
(Don't ask how long it took me to set up the cafeteria).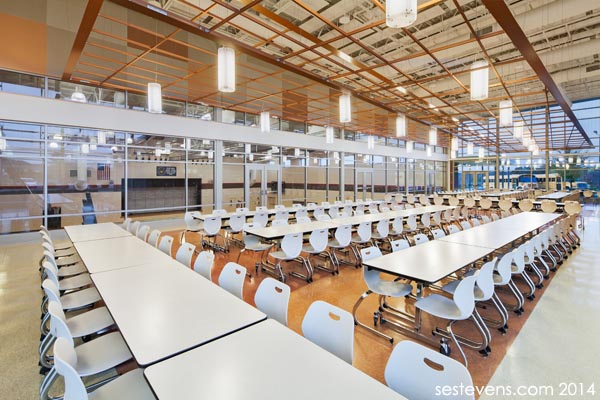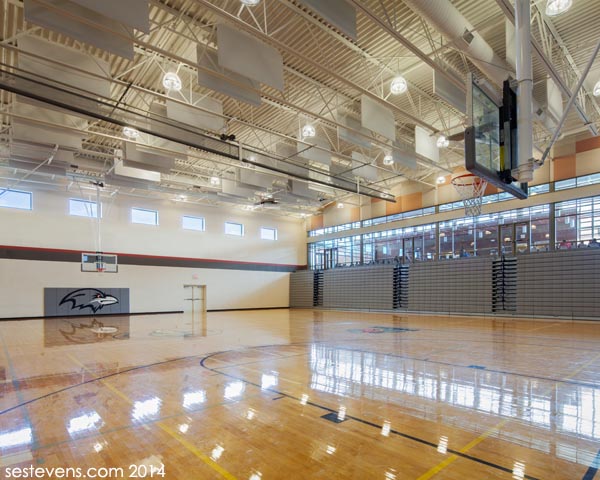 And finally a night image looking into the auditorium.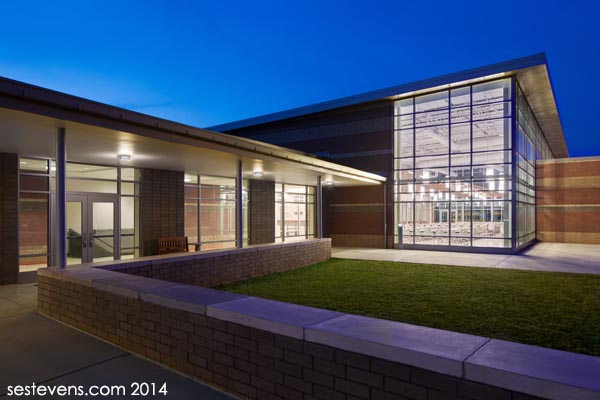 That's it for educational buildings for in 2014, but there's some more on tap next year. 🙂
Comments
comments